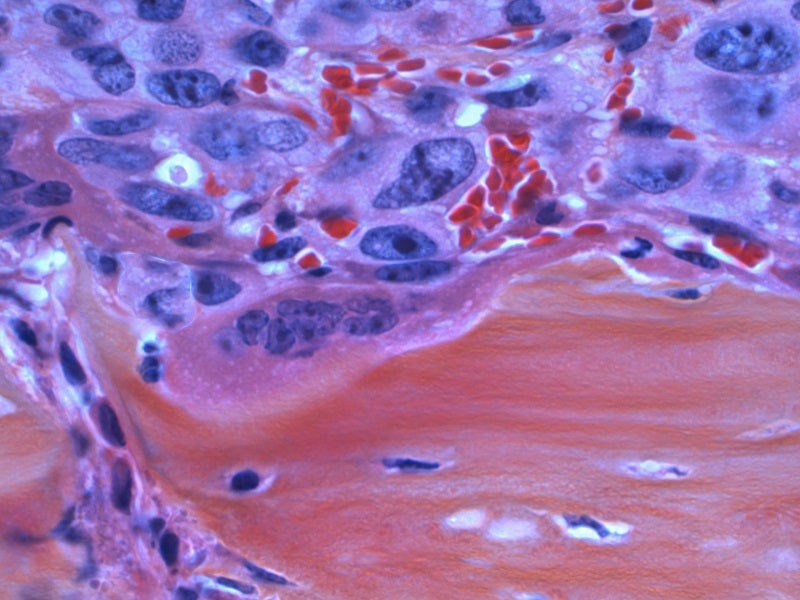 Boehringer Ingelheim has entered a strategic partnership and licensing agreement with 3T Biosciences for the discovery and development of next-generation cancer immunotherapies.
The collaboration will combine 3T Biosciences' 3T- T-Cell Receptor Antigen and Cross-Reactivity Engine (TRACE) discovery platform with Boehringer Ingelheim's two-pronged research strategy combining compounds that are directed towards cancer cells and target immune cells.
3T Biosciences' platform uses diverse target libraries and machine-learning algorithms for identifying and validating the T cell receptor (TCR) targets and specificities.
It combines high-diversity target libraries and active machine learning for identifying the immunogenic targets in solid tumours.
This leads to the production of tumour-specific and safer therapies that can be provided at higher doses.
Under the deal terms, Boehringer Ingelheim will be responsible for providing patient-derived TCR data to fuel the target discovery efforts of 3T Biosciences for identifying antigens leveraging its 3T TRACE discovery platform.
3T Biosciences president and CEO Stefan Scherer said: "3T's 3T-TRACE discovery platform has the potential to transform the treatment of cancers and beyond.
"By using data from patients for patients, we aim to discover the best immunogenic targets for multiple tumour indications and across patient populations."
The company will receive an undisclosed upfront payment and research and development support.
It is also eligible for $268m in discovery, regulatory, preclinical, clinical, and commercial milestones and royalties on future sales of Boehringer Ingelheim products.
Furthermore, Boehringer Ingelheim will receive royalties on product sales in the future by 3T Biosciences.
Boehringer Ingelheim Cancer Immunology + Immune Modulation global head Lamine Mbow said: "At Boehringer Ingelheim, we are committed to transforming patients' lives.
"Through our new partnership with 3T Biosciences, we aim at accelerating and expanding our pipeline of first-in-class T-cell-based therapies for patients affected by cancer."
Cell & Gene Therapy coverage on Pharmaceutical Technology is supported by Cytiva.
Editorial content is independently produced and follows the highest standards of journalistic integrity. Topic sponsors are not involved in the creation of editorial content.