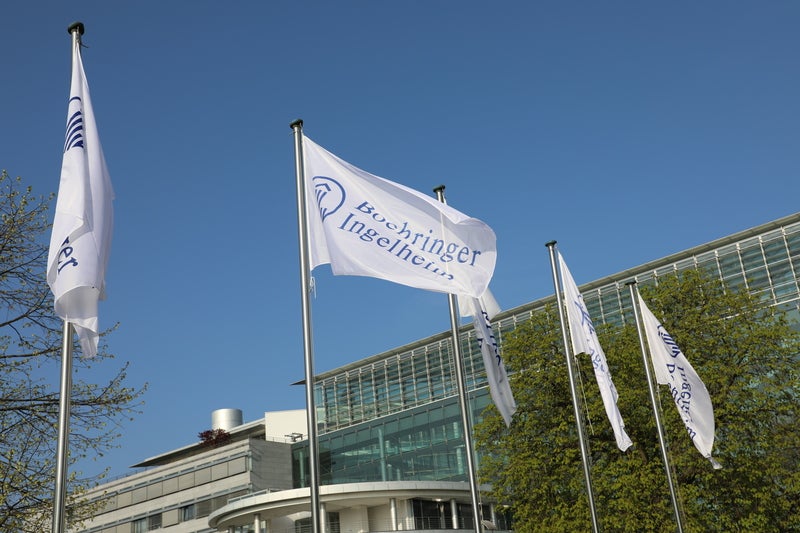 The US Food and Drug Administration (FDA) has approved Boehringer Ingelheim's Ofev (nintedanib) medicine to slow the rate of pulmonary function decline in systemic sclerosis-associated interstitial lung disease (SSc-ILD) patients.
Systemic sclerosis is a rare autoimmune condition that results in thickening and scarring of connective tissue. It is known to affect approximately 100,000 people in the US and 2.5 million people worldwide.
Fibrosis associated with the disease impacts skin and internal organs, such as the lungs. Interstitial lung disease is a common manifestation that can be fatal and is known to be the primary cause of death in SSc patients.
Ofev is the first approved drug for slowing the rate of pulmonary function decline in these patients, said Boehringer.
Boehringer Ingelheim pharmaceuticals medicine & regulatory affairs senior vice-president Thomas Seck said: "This approval is supported by positive evidence from the Phase III study that showed Ofev significantly slowed the progression of lung function decline in this patient population and exemplifies Boehringer Ingelheim's dedication to the rare disease community."
The FDA approval comes after the review of a Phase III SENSCIS clinical trial, which demonstrated the ability of Ofev to slow down the loss of pulmonary function by 44%, as measured using forced vital capacity (FVC) over 52 weeks and compared to placebo.
A total of 576 patients enrolled in the double-blind randomised, placebo-controlled study at 194 sites across 32 countries. The investigation of Ofev's safety and tolerability was carried out throughout the study.
The most common adverse reactions associated with Boehringer's drug were nausea, diarrhoea, skin ulcer, headache, dizziness and hypertension, as well as back pain, fever, vomiting, abdominal pain, liver enzyme elevation, decreased weight and appetite and fatigue.
Ofev holds regulatory approval in more than 70 countries, including the US, to treat patients suffering from idiopathic pulmonary fibrosis (IPF).