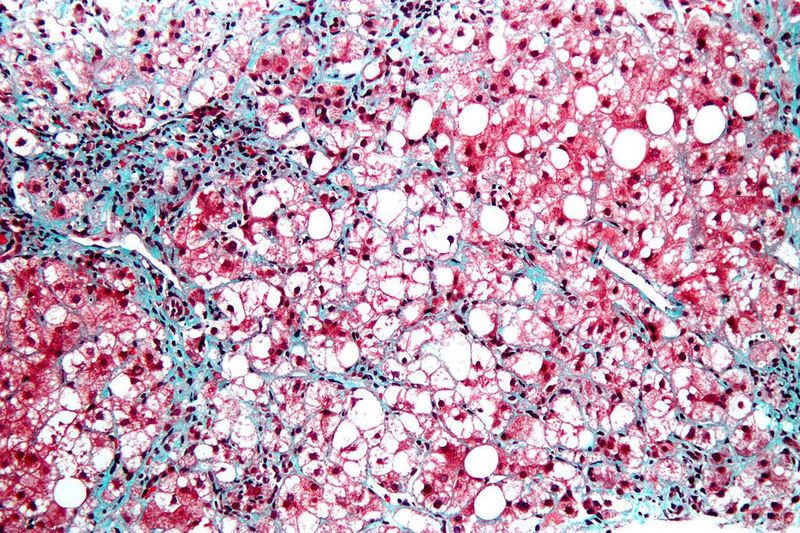 Boehringer Ingelheim has partnered with South Korea-based Yuhan for the development of a first-in-class compound to treat nonalcoholic steatohepatitis (NASH) and other related liver disorders.
Both companies signed a collaboration and licence agreement involving a dual agonist that targets the activity of both glucose-dependent insulinotropic peptide 1 (GLP-1) and fibroblast growth factor 21 (FGF21).
Under the alliance, Boehringer will combine its pharmaceutical expertise with Yuhan's experience with FGF21 biology, obesity and NASH.
NASH is characterised by fat accumulation in the liver that leads to inflammation, liver fibrosis and cirrhosis. It is a condition with high unmet medical need and currently lacks therapies.
Approaches that only address single NASH characteristics are not enough to provide the desired resolution in advanced stages of the disease, noted Boehringer. The company is working on a comprehensive therapy programme targeting steatosis, inflammation and fibrosis.
According to preclinical studies, a combination of the gut-derived hormone GLP-1 with FGF21 could offer high efficacy. The new GLP1R/FGF21R agonist complements Boehringer's NASH research and development (R&D) portfolio. It is expected to minimise liver cell injury and hepatic inflammation, along with having direct antifibrotic effects.
Yuhan CEO and president Jung Hee Lee said: "Boehringer Ingelheim's clinical expertise will now be applied to the development of this drug which has the potential to make a real difference for patients with NASH.
"This molecule, which is a fusion protein utilising the long-acting (HyFc) technology of Genexine, has been developed in-house by Yuhan."
As part of the deal, Boehringer will make upfront and near-term payments of $40m to Yuhan, which is also eligible for up to $830m in potential milestones and tiered royalties on future net sales.
In November last year, Yuhan entered a licensing and cooperation agreement with Janssen Biotech for the out-licensing of a lung cancer drug candidate called Lazertinib.