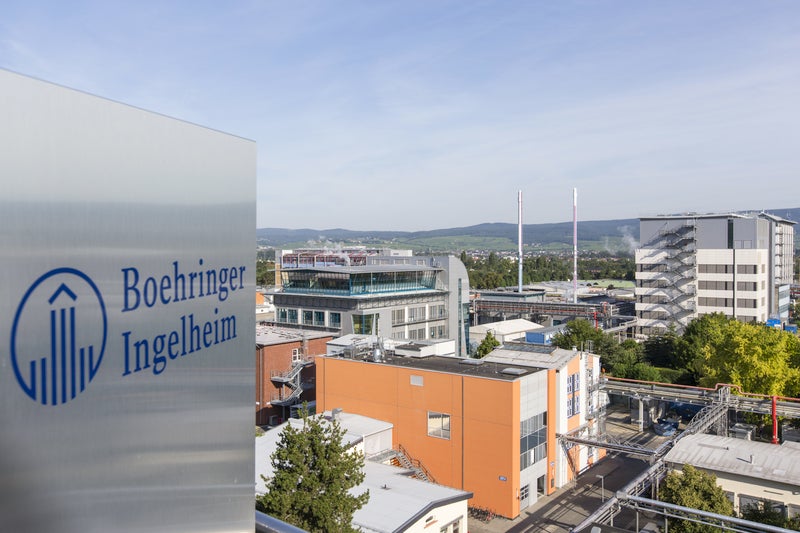 Boehringer Ingelheim has secured breakthrough therapy designation from the US Food and Drug Administration (FDA) for nintedanib in chronic fibrosing interstitial lung diseases (ILDs) with a progressive phenotype.
ILDs comprise more than 200 disorders that could result in pulmonary fibrosis, which causes irreversible lung tissue scarring that affects lung function.
A progressive phenotype could lead to a life-threatening condition that is characterised by difficulty in breathing and a drop in the amount of oxygen supplied by lungs to the body.
FDA breakthrough status for nintedanib in this indication comes from Phase III INBUILD clinical trial data, where nintedanib slowed the ILD progression rate.
During the randomised, double-blind, placebo-controlled, parallel-group trial, patients with different progressive ILDs, excluding idiopathic pulmonary fibrosis (IPF), were enrolled at 153 sites across 15 countries.
The trial assessed the safety, efficacy and tolerability of 150mg dose of the drug over 52 weeks.
According to the data, nintedanib led to a 57% decrease in lung function decline across the overall study population. The lung function decline was determined using the annual rate of decline in forced vital capacity (FVC) over 52 weeks.
Boehringer Ingelheim medicine and regulatory affairs senior vice-president Thomas Seck said: "We believe nintedanib may help address an unmet medical need by providing therapy for patients across a spectrum of ILDs with a progressive phenotype.
"We are encouraged by this breakthrough therapy designation and look forward to working closely with the agency to offer this therapy to patients for which there are no FDA-approved treatment options."
In July 2014, nintedanib received the FDA breakthrough therapy designation to treat patients with idiopathic pulmonary fibrosis (IPF). The drug secured regulatory approval for IPF later in October 2014.
Boehringer has previous application submissions for the drug in fibrosing ILDs to additional regulatory authorities, including the European Medicines Agency.