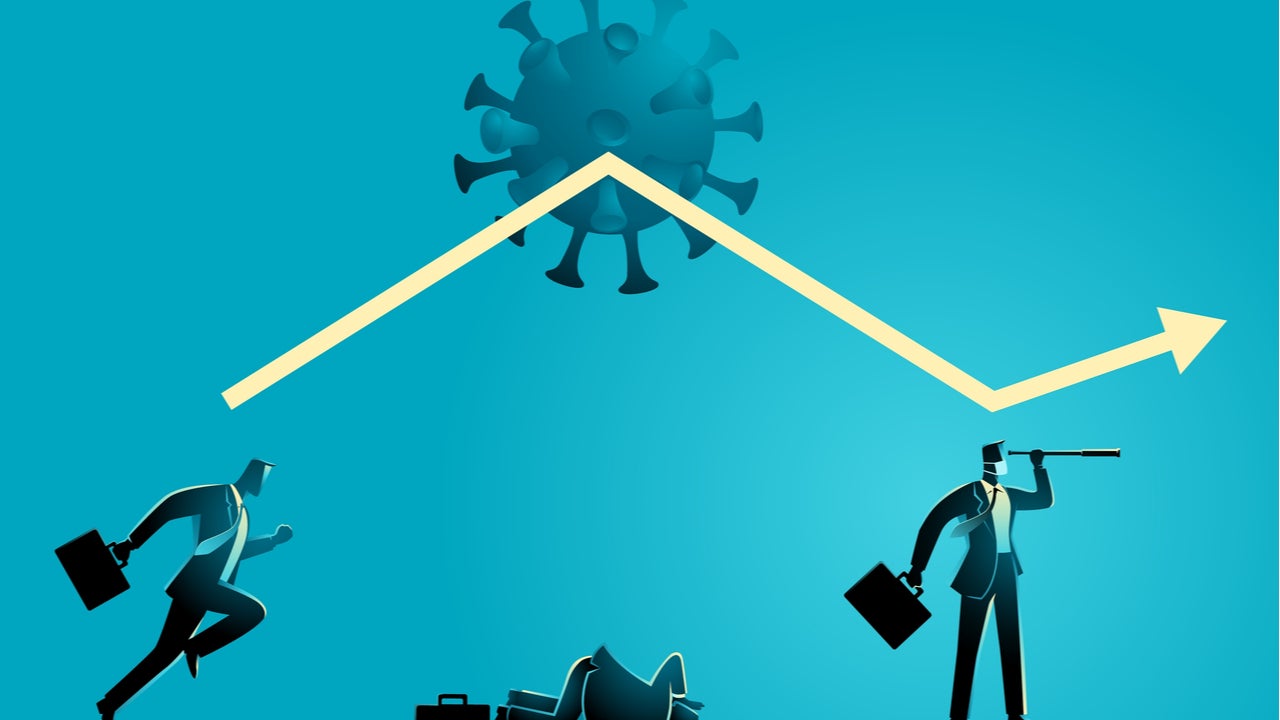 Fresh COVID-19 waves across the world have dampened the growth prospects of the global economy.
Verdict has been conducting a poll to study the trends in business optimism during COVID-19 as reflected by the views of companies on their future growth prospects amid the pandemic.
Analysis of the poll responses recorded in April shows that optimism regarding future growth prospects dipped marginally to 60% from 63% in March.
While the percentage of respondents who were optimistic increased from 21% in March to 23% in April 2021, the very optimistic percentage remained unchanged at 37%.
The respondents who were pessimistic increased by one percentage point to 10% in April, compared to 9% in March, while those who were very pessimistic decreased to 14% in April 2021 from 20% in March.
Further, the percentage of respondents who were neutral (neither optimistic nor pessimistic) doubled in April to 16%, against 8% in March reflecting increased uncertainty.
The analysis is based on 1,375 responses received from the readers of Verdict network sites between 01 April and 30 April 2021.
New COVID-19 waves impact economic recovery
The growth prospects of the global economy remained uncertain as fresh COVID-19 waves and related restrictions impacted India and European nations.
India is one of the worst affected countries with daily coronavirus cases in the second wave reaching 300,000 a day during the last week of April. India's GDP growth outlook was downgraded from 9.71% in February 2021 to 9.67% in April by GlobalData, a leading data and analytics company. The Asian Development Bank (ADB) had forecast the country's GDP to grow at 11% before the onset of the second wave.
Although COVID-19 vaccine drives across Europe and the US have planted hopes for resumption of businesses and schools across the regions, fresh outbreaks caused by the UK B.1.1.7 strain in Germany, Belgium, the Netherlands and other European nations have dampened growth prospects.
In Germany, for example, new wave of coronavirus and supply chain disruptions due to travel restrictions have dampened optimism among businesses. Insufficient vaccine supplies are affecting Europe's ability to control the pandemic.