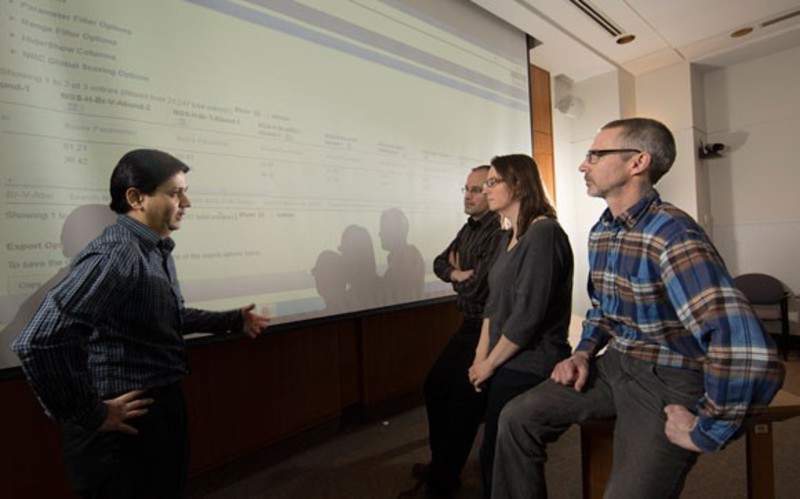 Neuroscientists from the National Research Council of Canada (NRC) and US-based biotechnology company Biogen have collaborated to develop new therapies for brain disorders such as dementia.
The partners will use the NRC's molecular map of blood vessels that form the blood-brain barrier (BBB) to create new treatment strategies.
While the BBB blocks bacteria and viruses, it also inhibits more than 95% of drugs from entering the brain, thereby hindering the treatment of conditions such as Alzheimer's, brain cancer, Parkinson's and amyotrophic lateral sclerosis.
Over a period of three years, a team of more than 30 scientists from the NRC and Biogen will work to identify new pathways through which medications can cross the barrier.
NRC Life Sciences vice-president Dr Roman Szumski said: "We are working with Biogen on advancing knowledge of the brain and its internal workings, so that new treatments that ease the burden of brain diseases for patients and their families can be developed."
"We know the tremendous need of advances in areas like Alzheimer's, Parkinson's and amyotrophic lateral sclerosis."
The scientists plan to explore a mechanism that allows essential nutrients to pass through the interior of BBB cells as a potential route for drug delivery.
They will use the NRC's molecular map to study the surface of the barrier cells and use algorithms to identify the best targets for drug transport.
The scientists will engineer antibodies that can bind to the isolated targets and 'sneak' their integrated medicine into the brain.
The ability of the new medicines to cross the BBB and treat the target disease will then be assessed, and the most promising candidates will be advanced to clinical trial.
Biogen Canada managing director Marina Vasiliou said: "With forty years of expertise in neuroscience, we know the tremendous need of advances in areas like Alzheimer's, Parkinson's and amyotrophic lateral sclerosis. We welcome the opportunity to be part of this important initiative."