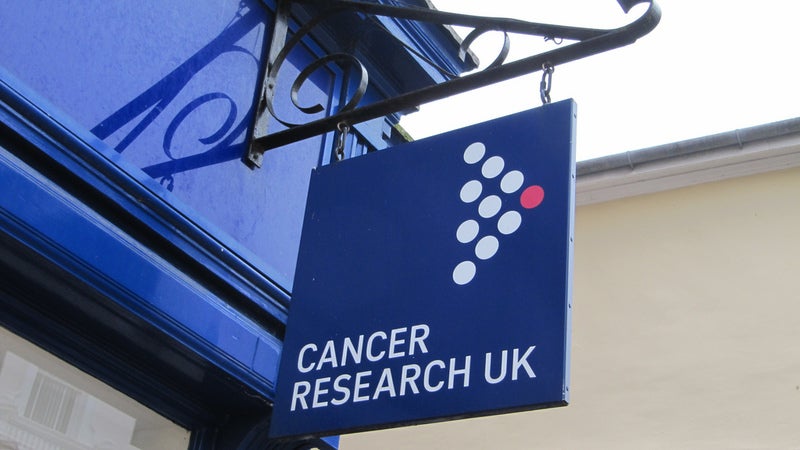 Cancer Research UK is set to fund three new international research projects focused on better understanding the microbiome in human bodies, as well as chronic inflammation and the nature of certain cancers.
The five-year programmes, which are part of the cancer research charity's Grand Challenge competition, will receive approximately £60m in total funding. The projects include scientists from across the world, including North America, the UK, Europe and Israel.
For one of the reearch projects, a team from the US, Canada, the UK, the Netherlands and Spain will build upon their initial microbiome research that the microorganisms could be associated with bowel cancer and their response to therapy.
Prior studies also linked the potential influence of various lifestyle factors, such as diet and obesity, on the microbiome to the development of bowel cancer.
"By bringing them together across borders, Grand Challenge is enabling these teams to think bigger and establish new and exciting collaborations."
Meanwhile, researchers from the US, Canada, the UK and Israel will come together in the second project to explore the relation between chronic inflammation and cancer.
The team will explore the scope of treating inflamed and non-cancerous stromal cells present in immediate surroundings of the cancer cells, instead of directly targeting the tumours.
This is based on the recently obtained data that the surroundings cells could control cancer development.
Under the third programme, US, UK and Netherlands scientists will investigate why genetic faults only affect select tissues. The findings will be used to better prevent or treat cancer in these organs.
Cancer Research UK chief executive Michelle Mitchel added: "These teams have five years to try to answer these complex questions about a disease that affects so many people, and we look forward to crossing new frontiers in our understanding of cancer."
Iain Foulkes, Cancer Research's executive director of research and innovation, said: "Individually, these research teams are among the best in the world in their respective fields.
"By bringing them together across borders, Grand Challenge is enabling these teams to think bigger and establish new and exciting collaborations. The scale of the funding reflects the opportunity we see in harnessing their ability to understand and tackle cancer."