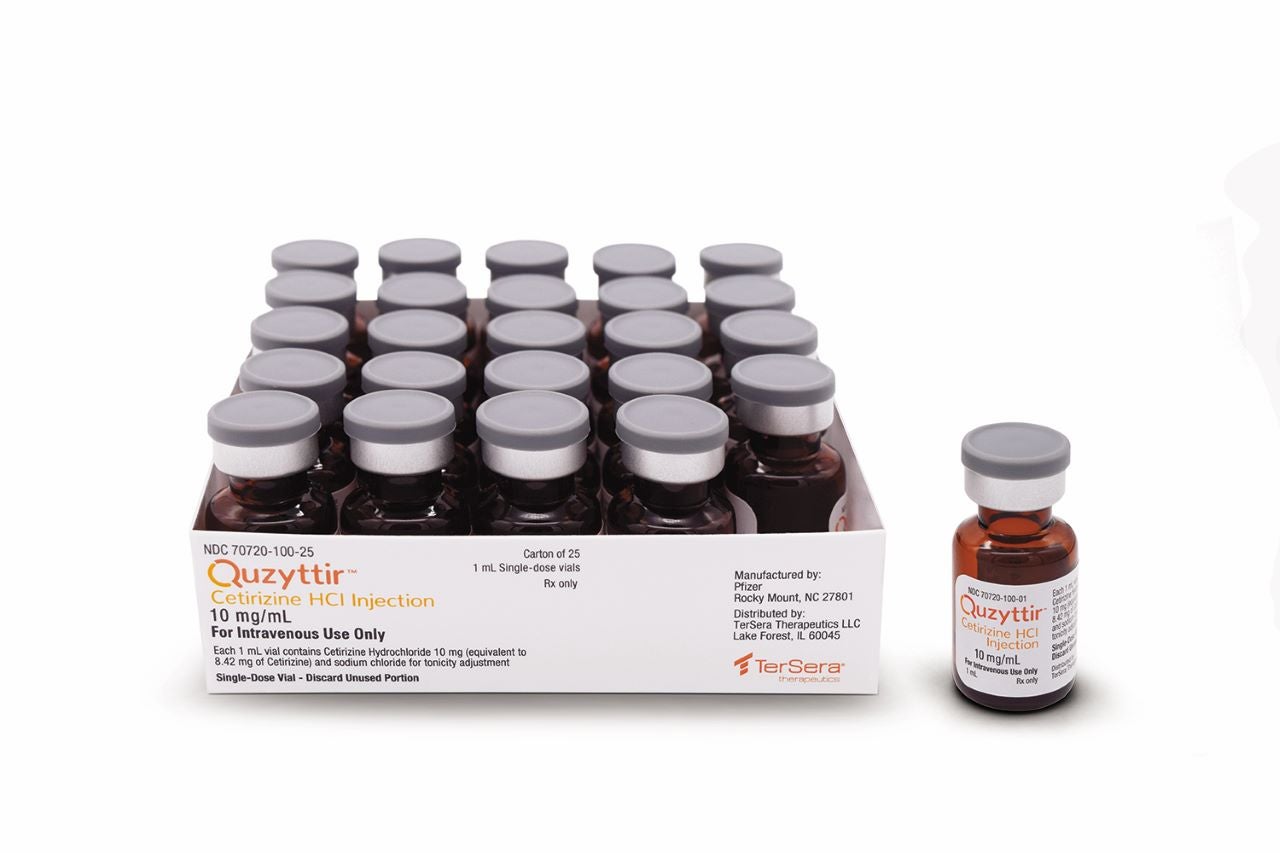 TerSera Therapeutics has announced the addition of cetirizine as adjunctive therapy to the Centers for Disease Control and Prevention (CDC) guidelines titled 'Interim considerations: preparing for the potential management of anaphylaxis after Covid-19 vaccination'.
The latest development is in addition to the CDC's guidelines titled 'General Best Practice Guidelines for Immunization', which recommends the use of a cetirizine 10mg IV as adjunctive therapy for emergency management of anaphylaxis on vaccinating adults.
The CDC's Advisory Committee on Immunization Practices (ACIP) adopted both the guidelines.
All Covid-19 vaccination centres must monitor recipients for contraindications and precautions to vaccination, as recommended by the CDC in the interim considerations guidance.
The centres should have essential supplies available to acutely treat anaphylaxis (epinepherine) and carry out recommended post-vaccination observation periods.
Furthermore, it recommends the availability of an H1 antihistamine, blood pressure monitor and a pulse-timing device at all locations for evaluating and managing potential anaphylaxis.
According to the guidelines, an H1 antihistamine such as cetirizine could be administered as adjunctive therapy but not as an initial or only treatment for anaphylaxis. It cautions against the use of oral H1 antihistamines in individuals with imminent airway obstruction.
TerSera Therapeutics' Quzyttir (cetirizine hydrochloride injection) is a US Food and Drug Administration-approved injectable second-generation H1 antihistamine for treating acute urticaria in adults and children aged six months and older.
At present, Quzyttir is not FDA-approved for treating anaphylaxis. It works by blocking a substance called histamine in the body that causes allergic symptoms.
TerSera Therapeutics Research and Development executive vice-president and chief medical officer Nancy Joseph-Ridge said: "We are very pleased to learn that cetirizine products, such as Quzyttir, have been added to the CDC guidelines for the management of severe allergic reactions following immunisation, including Covid-19 vaccine immunisations."