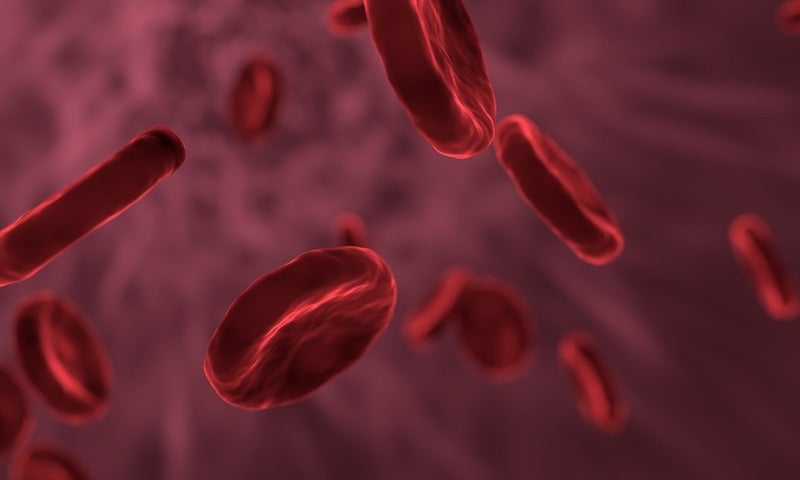 The US Food and Drug Administration (FDA) has accepted a biologics licence application (BLA) for Celgene and Acceleron Pharma's luspatercept.
The drug is an investigational, erythroid maturation agent (EMA) designed to regulate late-stage red blood cell maturation. Celgene and Acceleron are co-developing the therapeutic under a worldwide alliance.
Luspatercept is indicated to treat very low to intermediate-risk myelodysplastic syndrome (MDS) associated anaemia in adults.
The companies are seeking approval for the use of the therapeutic in patients with ring sideroblasts that require a red blood cell (RBC) transfusion.
Luspatercept has also been developed to treat adults with beta-thalassemia-associated anaemia that require RBC transfusions. The US regulator has already awarded priority review to a BLA for this indication.
Celgene chief medical officer Jay Backstrom said: "We believe that luspatercept can play a critical role in treating the anaemia associated with these serious blood diseases, and with these milestones achieved we look forward to working closely with the agency to move this therapy toward approval."
The BLA is supported by safety and efficacy data from the Phase III MEDALIST and BELIEVE clinical trials, which assessed the drug's effectiveness in treating anaemia related to MDS and beta-thalassemia.
MEDALIST is a randomised, double-blind, placebo-controlled, multi-centre trial that involved a total of 229 patients with very low, low, or intermediate-risk MDS at 65 sites across 11 countries.
The BELIEVE trial assessed luspatercept plus best supportive care (BSC), compared to placebo and BSC, in 336 beta-thalassemia patients at 65 sites in 15 countries.
The therapeutic is being studied in the Phase III COMMANDS trial in erythropoiesis-stimulating agent (ESA) naïve lower-risk MDS patients; the Phase II BEYOND study in non-transfusion-dependent beta-thalassemia; and another Phase II trial for myelofibrosis.
Celgene and Acceleron noted that a marketing authorisation application for luspatercept is currently being reviewed in the EU.