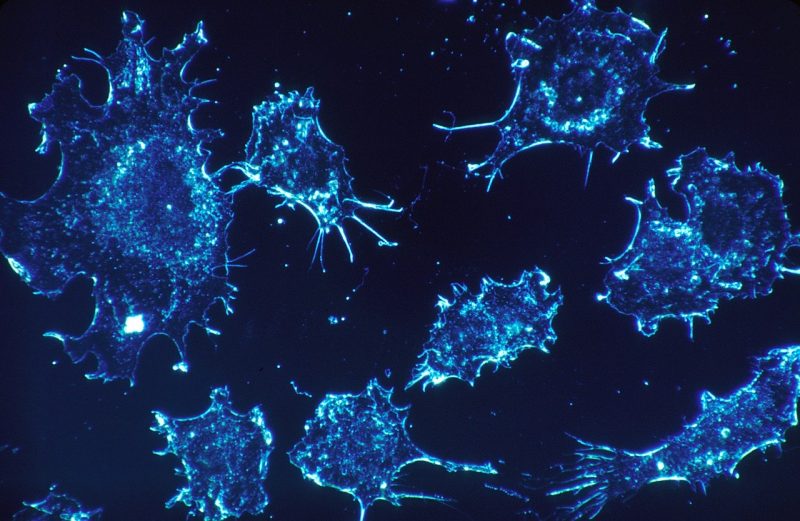 UK-based Celleron Therapeutics has entered an exclusive licensing agreement with Roche for global rights to the clinical development, manufacturing and commercialisation of cancer drug, emactuzumab.
The deal is part of Celleron's focus on drug development for cancer patients.
Emactuzumab is an experimental monoclonal antibody that targets and decreases macrophages in the tumor tissue.
Tumour-associated macrophages (TAMs) are present in the tumour microenvironment of several tumour types. These macrophages are known to support tumorigenesis via the suppression of the local immune system and promoting tumour cells growth.
Emactuzumab is designed to selectively act on TAMs by attaching to the colony-stimulating factor-1 receptor (CSF-1R) on the cell surface and inhibiting its activation by CSF-1.
The drug demonstrated favourable safety, as well as encouraging efficacy in patients with diffuse tenosynovial giant cell tumour (TGCT), which is a rare disease that develops due to the proliferation of macrophages in the joint and tendon sheath's synovial tissue.
Celleron Therapeutics CEO Nick La Thangue said: "Celleron's commitment to developing transformative and novel therapies will ultimately allow emactuzumab to be brought to patients suffering from TGCT, which remains a very debilitating disease with limited clinical options."
In 2018, Roche and its subsidiary Genentech withdrew the further study of emactuzumab after the combination of the drug with checkpoint inhibitor Tecentriq failed to show expected results in solid tumours.
Roche now offloaded the drug to Celleron for an undisclosed amount.
Celleron Therapeutics is engaged in the development of a clinical and pre-clinical pipeline of precision therapies for cancer. Its pipeline includes a dual mechanism HDAC inhibitor CXD101 and topoisomerase inhibitor CXD201.
The company has a global licence collaboration with AstraZeneca for CXD101 and is working to launch new trials in China.