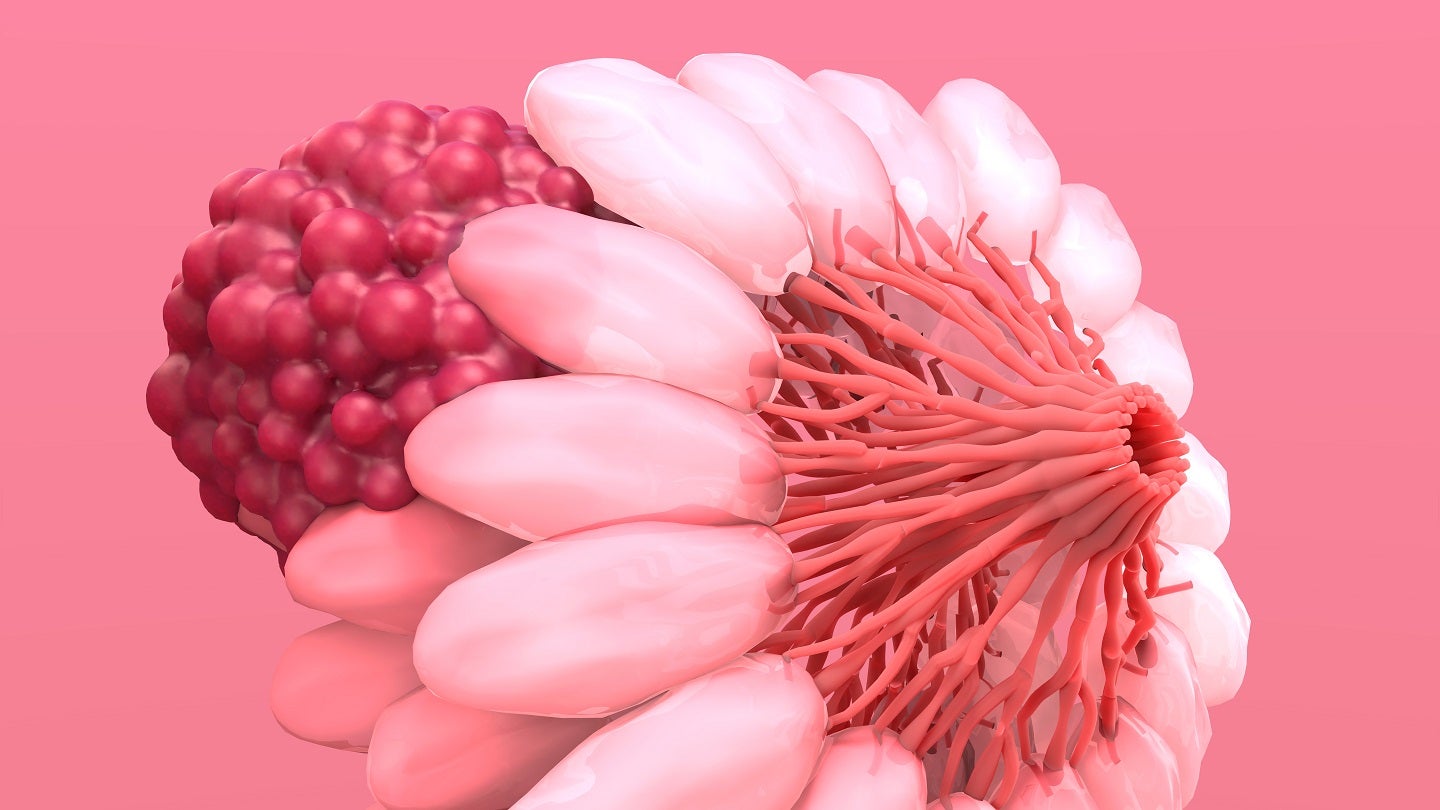 China's National Medical Products Administration (NMPA) has accepted Shanghai Junshi Biosciences' supplemental new drug application (sNDA) for toripalimab in combination with chemotherapy to treat advanced triple-negative breast cancer (TNBC).
The anti-PD-1 monoclonal antibody toripalimab will be used along with albumin-bound paclitaxel to treat PD-L1 positive (CPS ≥ [greater than or equal to] 1) untreated metastatic or recurrent metastatic TNBC.
It has been developed to block PD-1 interactions with its PD-L1 and PD-L2 ligands and for improved receptor internalisation (endocytosis function).
Junshi Biosciences global research and development president Dr Jianjun Zou stated: "For a very long time, the treatment of advanced TNBC has been incredibly challenging, and TNBC has posed a constant threat to patients' lives.
"We plan to work closely with regulatory authorities to expedite the approval process and address the unmet needs of countless TNBC patients in China as soon as possible."
The sNDA is based on the data from the TORCHLIGHT trial, which was jointly conducted in 56 centres across the country.
The placebo-controlled, randomised, multi-centre, double-blind Phase III clinical trial was designed to compare the safety and efficacy of toripalimab with albumin-bound paclitaxel against placebo along with albumin-bound paclitaxel in patients with an initial diagnosis of stage IV or recurrent metastatic TNBC.
Data showed that treatment with a combination of toripalimab and albumin-bound paclitaxel significantly prolonged the progression-free survival (PFS) of PD-L1 positive patients compared to albumin-bound paclitaxel alone.
It also improved the overall survival (OS) in both PD-1-positive patients and all other patients, irrespective of their PD-1 status.
Toripalimab's safety profile was found to be consistent with known checkpoint inhibitor-related risks.