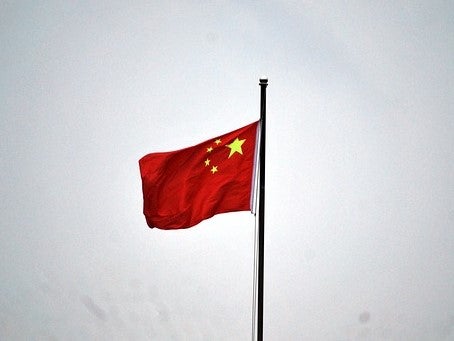 Novartis has announced that the Chinese National Medical Product Administration (NMPA) has approved its plaque psoriasis drug Cosentyx (secukinumab).
Cosentyx is a first-in-class interleukin-17A, which has been successful in multiple trials. In a Phase II study in China, 80.9% of patients treated with Cosentyx once every four weeks achieved clear or almost clear skin during the first 12 weeks of treatment. The figure reached almost 90% after 16 weeks.
In an ongoing Phase III trial, which includes 441 Chinese patients, 97.7% of patients treated with 300mg dose of Cosentyx achieved the primary endpoint of a 75% improvement in the Psoriasis Area and Severity Index (PASI), known as PASI 75 after 12 weeks.
Also, 80.9% of the 300mg group reached a 90% improvement in PASI (PASI 90) after 12 weeks; 87% reached PASI90 after 16 weeks.
Of the 150mg dose group, 87.8% achieved PASI 75 and 66.4% reached PASI 90 by week 12.
Novartis Pharmaceuticals China president Ingrid Zhang said: "We are delighted to bring Cosentyx to doctors and patients in China. The approval of Cosentyx has marked a new era of psoriasis treatment, redefining the treatment goal by making clear or almost clear skin achievable. The introduction of Cosentyx should bring outstanding clinical benefit to many patients with psoriasis in China and improve their quality of life."
Earlier in April, Merck announced Keytruda in combination with pemetrexed and platinum chemotherapy was approved by the NMPA for first-line treatment of patients with metastatic nonsquamous non-small cell lung cancer (NSCLC).
The anti-programmed cell death protein 1 (anti-PD-1) therapy's approval was based on data from the Phase III Keynote-189 trial, but continued approval may require a confirmatory trial in Chinese patients.
In the trial, the Keytruda-chemotherapy combination caused a statistically significant and clinically meaningful improvement in overall survival. It reduced the risk of death by half compared to chemotherapy alone.
Merck chief medical officer and senior vice-president and head of global clinical development Dr. Roy Baynes said: "This approval represents a key advance in a country with a high incidence of lung cancer, and where significant progress for the first-line treatment of this devastating disease has been very limited over a number of years.
"This also means that, based on the results of KEYNOTE-189, KEYTRUDA in combination with chemotherapy has now been approved in the US, Europe, Japan and China, among other countries, for the first-line treatment of appropriate patients with metastatic nonsquamous non-small cell lung cancer."