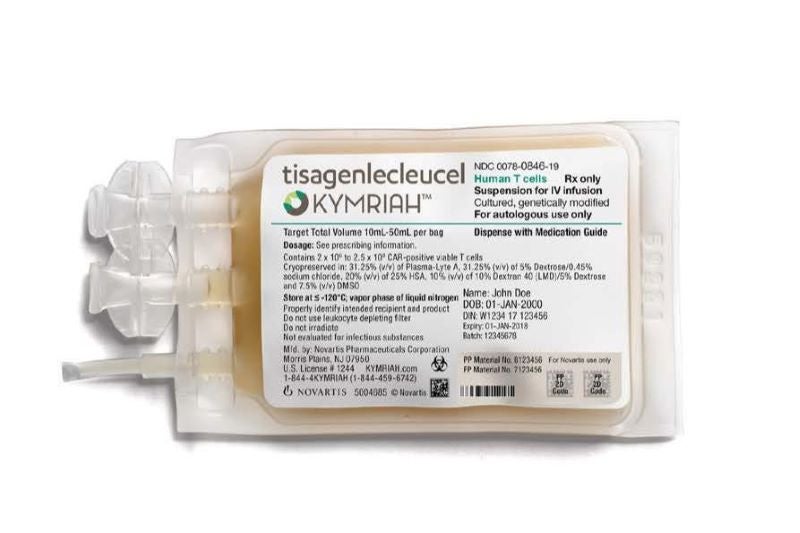 The European Medicines Agency's (EMA) Committee for Medicinal Products for Human Use (CHMP) has recommended granting European Commission (EC) approval to Novartis' CAR-T cell therapy, Kymriah (tisagenlecleucel), to treat adult relapsed or refractory (r/r) follicular lymphoma (FL) patients.
The treatment is intended for usage in r/r FL patients who have received two or more lines of systemic treatment.
After analysing the committee's recommendation, the EC will provide a final decision in approximately two months.
Novartis noted that the CHMP positive opinion is based on findings from the international Phase II ELARA clinical trial.
This trial assessed the efficacy of the cell therapy in subjects with a median follow-up period of nearly 17 months.
Trial data showed that 86% of the subjects had a response following Kymriah treatment, with 69% having a complete response (CR).
Long-lasting responses to the therapy were reported, with nearly 87% of patients who had a CR still responding in the nine months following the preliminary initial response.
Kymriah also had a remarkable safety profile in the trial.
Within eight weeks of treatment, 49% of subjects were reported to have cytokine release syndrome (CRS), without any cases of high-grade CRS observed.
If the EC grants approval, r/r FL would become the third indication for use of Kymriah in the European Union, comprising all 27 EU member states, and in Norway, Liechtenstein, and Iceland.
At present, the cell therapy is approved to treat paediatric and young adults, aged up to and including 25 years, with r/r B cell acute lymphoblastic leukaemia, and for adults with r/r diffuse large B cell lymphoma.
Novartis Oncology president Susanne Schaffert said: "With the positive opinion, we are closer to bringing the life-changing potential of Kymriah to patients with advanced follicular lymphoma in the EU who are in need of a treatment that may provide long-lasting remission.
"We are proud to be bring our transformative cell therapy innovation to more people around the world who continue to have unmet medical needs."
In April 2020, the US Food and Drug Administration granted regenerative medicine advanced therapy (RMAT) designation to Kymriah for treating r/r FL.
Cell & Gene Therapy coverage on Pharmaceutical Technology is supported by Cytiva.
Editorial content is independently produced and follows the highest standards of journalistic integrity. Topic sponsors are not involved in the creation of editorial content.
Free Whitepaper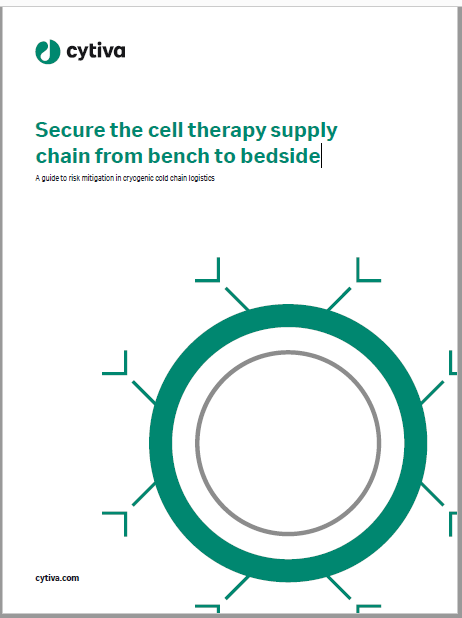 Secure the cell therapy supply chain from bench to bedside
The development of cell therapies is changing healthcare, delivering new hope to thousands of patients around the world. The vein-to-vein workflow for these therapies, however, is not without challenges, many of which will increase as we scale up to treat more patients. Download this free guide from Cytiva to learn more about the challenges and risks associated with the cryogenic supply chain for cell therapies, and how supply chain disruptions can best be mitigated.
by Cytiva Thematic
By clicking the Download Free Whitepaper button, you accept the terms and conditions and acknowledge that your data will be used as described in the Cytiva Thematic privacy policy

By downloading this Whitepaper, you acknowledge that we may share your information with our white paper partners/sponsors who may contact you directly with information on their products and services.

Visit our privacy policy for more information about our services, how we may use, process and share your personal data, including information on your rights in respect of your personal data and how you can unsubscribe from future marketing communications. Our services are intended for corporate subscribers and you warrant that the email address submitted is your corporate email address.