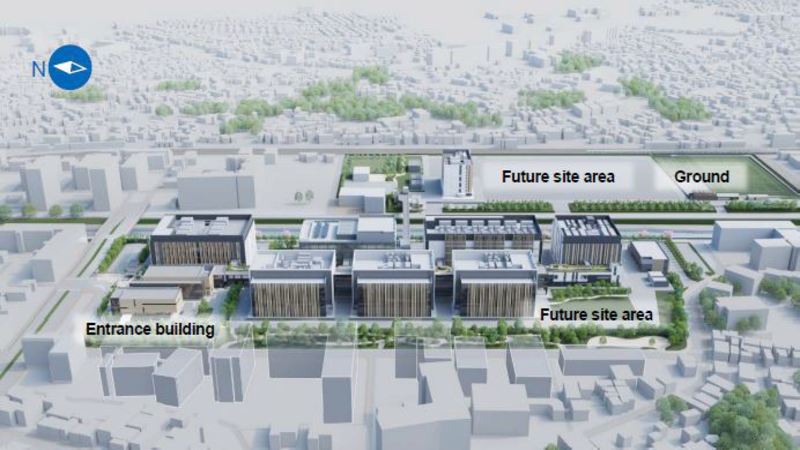 Chugai Pharmaceutical has revealed plans to establish a core research laboratory at its business site in Yokohama, Kanagawa Prefecture, Japan.
Named Chugai Life Science Park Yokohama, the new facility will focus on the development of drugs, working with researchers from international markets. The firm will make a JPY127.3bn ($1.15bn) investment in the project, which is expected to be completed in August 2022 and begin operations in January 2023.
The company's Fuji Gotemba Research Laboratories and Kamakura Research Laboratories will be consolidated to the new facility. These research centres have been engaged in the development of antibody technology, middle molecule drug discovery technology and also new drug discovery research.
The consolidation of these functions is meant to promote drug discovery, allow efficient multifaceted assessment and maximise the company's research and development activities.
Chugai noted that the building was designed to save energy and reduce CO2 emissions.
The company estimates that this investment will have minimal impact on its consolidated forecasts for the fiscal year ending December 2019 announced on 31 January 2019.
A statement from the company read: "At the newly constructed Yokohama Research Laboratories, we aim to accelerate drug discovery and deliver innovative new drugs to patients around the world at an extraordinary speed, by bringing together the individual strengths of Fuji Gotemba and Kamakura Research Laboratories that have been honed over the years, and leading from further deepening of knowledge on the disease pathology to creative target identification, in addition to strengthening the core drug discovery technology."
Based in Japan, Chugai Pharmaceutical focuses on research, development, manufacturing, sales and pharmaceutical import and export.