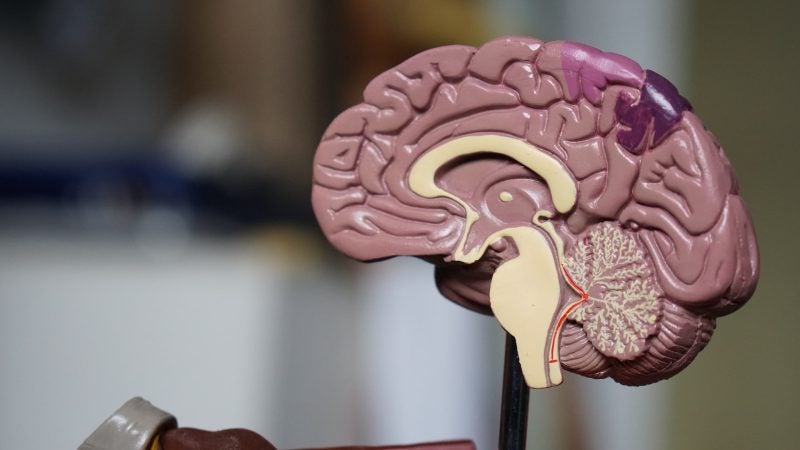 Researchers at the City of Hope in the US have developed a new potential therapy to treat glioblastoma multiforme (GBM), a kind of brain cancer.
For this approach, the team leveraged an oncolytic herpes simplex virus for releasing chemokines, which are signalling proteins that aid in attracting immune cells to tumours.
These viruses are engineered genetically to kill cancer.
GBMs are called 'cold' tumours as they lack helpful immune cells.
Using chemokines, the scientists made the GBM tumours 'hot', making the chemokines aid in the immune cell migration to the tumour microenvironment.
The virus was used to help remove the cancer cells in mouse models and induce a local and sustained release of a CCL5 chemokine.
This chemokine is connected to the epidermal growth factor receptor (EGFR) antibody causing attachment to tumour cells.
Subsequently, the chemokine coupled to the EGFR antibody will be attached to tumour cells for drawing immune cells such as T cells and macrophages.
The antibody is produced by the tumour cells infected by the oncolytic virus.
This combination of the oncolytic virus, antibody and chemokine function aided in boosting GBM therapy and more than doubled the survival time in half the mice treated.
In addition to removing tumour cells at the injection site, the researchers found that the treatment demonstrated an abscopal effect that led to the killing of tumours at various other locations.
City of Hope National Medical Center president Michael Caligiuri said: "Not only did it treat a tumour in one side of the brain, but it took away tumours in the other hemisphere, prolonging survival.
"We could show that the side that didn't get the treatment had bunches of immune cells there.
"So, what seems to happen is you treat one side, the immune cells flock in, they get sensitised to the tumour, and then they go after other tumours."
The researchers plan to seek the US Food and Drug Administration approval to commence clinical trials of the viral platform comprising chemokines and cetuximab, in humans.
The on-site Biological and Cellular GMP plant of the City of Hope is producing the new treatment.