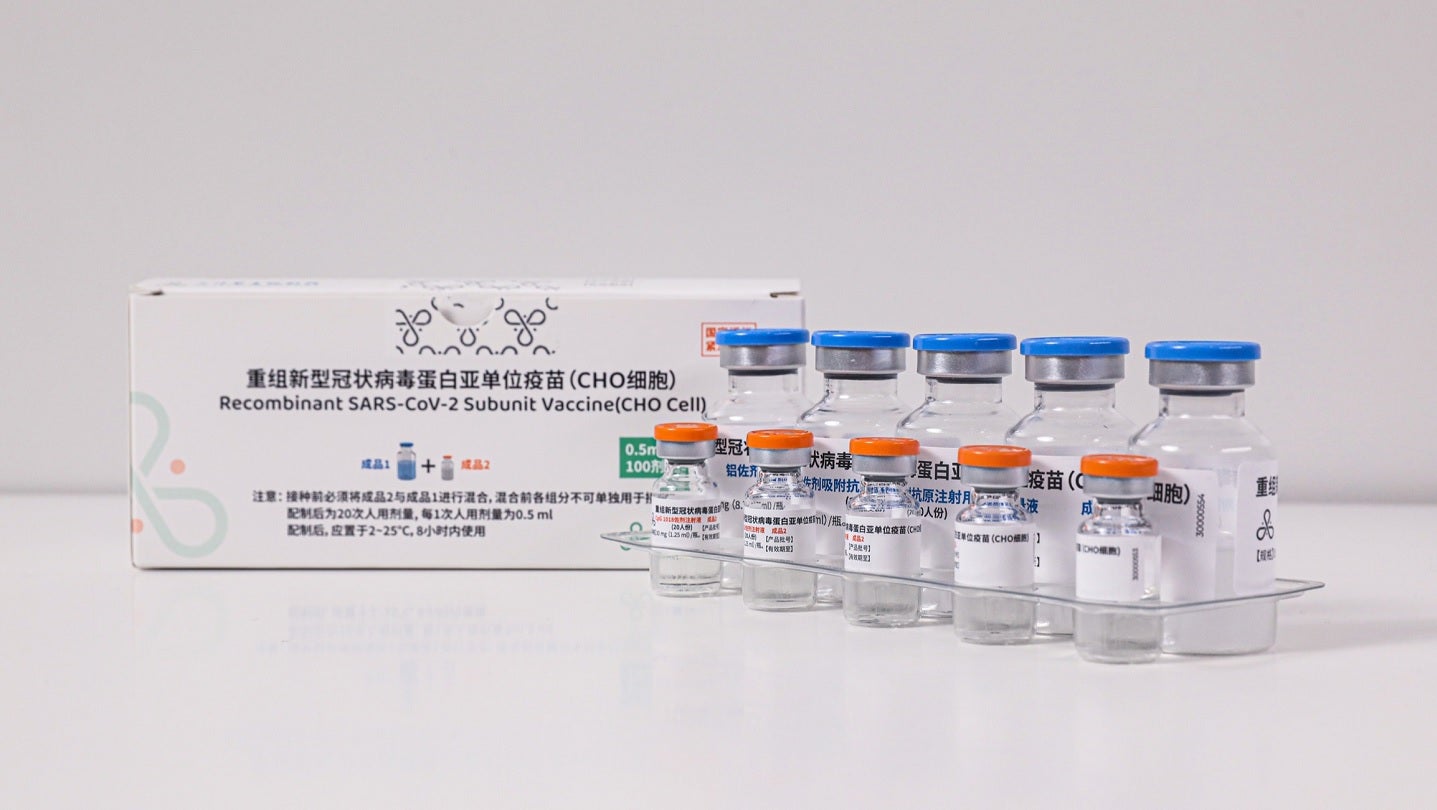 Clover Biopharmaceuticals has launched its recombinant SARS-CoV-2 subunit vaccine, a protein-based Covid-19 vaccine, in China.
The first recombinant SARS-CoV-2 subunit vaccine doses have been delivered and given in Changxing, Zhejiang, as part of the country's second booster dose (fourth vaccination dose) campaign targeting immuno-compromised people, older adults and those with comorbidities.
In December last year, Clover's Covid-19 vaccine received emergency use authorisation in the country.
Later, a national immunisation plan for a second booster dose campaign was formally announced by the China National Health Commission (NHC).
It also recommended prioritising specified vaccines, including Clover's vaccine, which showed better neutralisation against Omicron.
Clover executive director and CEO Joshua Liang said: "We are very proud to be delivering on our commitment to helping protect the elderly and other vulnerable populations with our premium Covid-19 booster vaccine and commencing the launch in Zhejiang province, where our vaccine is manufactured."
The company stated that its vaccine achieved 100% efficacy against severe Covid-19 and hospitalisation caused by all SARS-CoV-2 strains in an international Phase II/III clinical trial.
When given as a third dose heterologous booster after two inactivated vaccine doses, Clover's Covid-19 vaccine showed broad and robust cross-neutralisation of several Omicron subvariants, including Omicron BA.1, BA.2, and BA.5, in a separate Phase III trial.
The company has also commenced launch preparation activities in many strategically prioritised provinces and municipalities, with launches expected in the first quarter of this year.
Based on the production capacity and market dynamics, further expansion in the country is expected to continue throughout the year.
Furthermore, Clover prioritises regulatory submissions in select countries, mainly in Latin America and Asia Pacific.