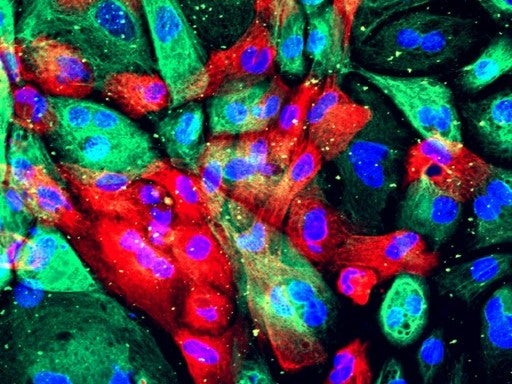 Colorado-based Clovis Oncology has received fast track designation from the US Food and Drug Administration (FDA) for Rubraca (rucaparib) as a monotherapy for BRCA1/2-mutant recurrent, metastatic castrate-resistant prostate cancer (mCRPC) adult patients.
Rubraca is an oral, small molecule inhibitor of poly ADP-ribose polymerase (PARP) 1, 2 and 3, being developed in multiple solid tumour types, both as a monotherapy and in combination with other oncology drugs.
FDA fast track designation comes after the regulator accepted Clovis' supplemental new drug application (sNDA) for Rubraca; the drug is already approved as monotherapy in the US for two epithelial ovarian, fallopian tube or primary peritoneal cancer patient groups.
Clovis president and CEO Patrick J Mahaffy said: "Recently presented data suggests that Rubraca may play a meaningful role in the treatment of patients with BRCA1/2-mutant recurrent, metastatic castrate-resistant prostate cancer, and this filing represents an important milestone for Clovis as it brings us one step closer to potentially making this valuable therapy available.
"We are encouraged by the FDA's decision to grant priority review to the Rubraca application, which focuses on eligible patients with advanced prostate cancer, for whom new treatment options are very much needed."
For mCRPC, Rubraca is being studied in two TRITON studies. TRITON2 focuses on patients with BRCA mutations, as well as patients with deleterious mutations of other HR repair genes, such as ATM; the findings of this study were used to support Clovis' sNDA to the FDA.
Clovis announced results for this trial at the European Society for Medical Oncology Congress in September 2019; Rubraca caused a 43.9% confirmed objective response rate and 52% confirmed prostate-specific antigen response rate in BRCA1/2 mutated patients after a median of 13.1 months of follow-up.
The second TRITON study, TRITON3, focuses on ATM and BRCA mutated patients who have progressed on androgen receptor (AR)-targeted therapy. Clovis received fast track designation from the FDA for this indication in October 2018.