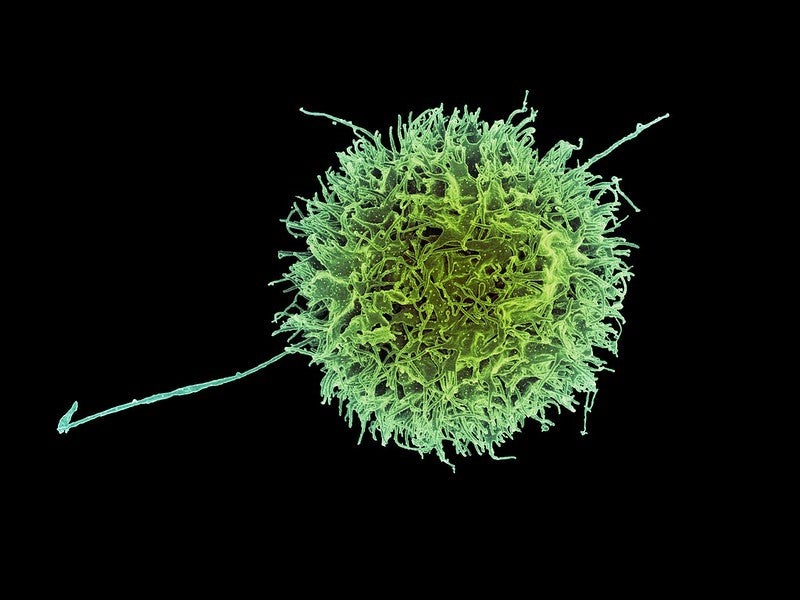 US-based Dragonfly Therapeutics has announced it has signed a multi-target collaboration with AbbVie to advance immunotherapies created using its Tri-specific Natural Killer (NK) cell engager Therapies (TriNKET) technology for autoimmune and oncology indications.
AbbVie has made an undisclosed upfront payment to Dragonfly, and has agreed to future success-based milestone and royalty payments.
As a result of the agreement, AbbVie will have the option to license exclusive, global rights to develop and commercialise products created using Dragonfly's TriNKET technology.
AbbVie senior vice-president of R&D and chief scientific officer Tom Hudson said: "AbbVie is committed to delivering improved treatment options to our patients by investing in ground breaking technologies and platforms.
"The Dragonfly team has made impressive progress in developing their platform and demonstrating the potential of their technology to potentially treat a variety of diseases."
Dragonfly co-founder and chief executive officer Bill Haney added: "AbbVie is a global leader in treating chronic immune-mediated diseases, and transforming standards of care for people living with cancer.
"We look forward to working with the AbbVie team to advancing new treatment options for patients."
Dragonfly's TriNKET technology binds to receptors on both the cancer and NK cells, stimulating these immune cells to be aware of the cancer, kill the cancer cell and notify other immune cells of the existence of the cancer, so that they too will begin to attack it.
The company currently has six products in its NK cell engager-based immunotherapy pipeline. Its lead candidate is DF1001, which has received investigational new drug approval from the US Food and Drug Administration and entered Phase I/II trials earlier in November 2019 for a range of solid tumours that express human epidermal growth factor receptor 2.
Other partners of Dragonfly and its TriNKET immunotherapy are Celgene and Merck; Celgene began its collaboration with Dragonfly in 2017, and has since opted in to license three TriNKET-based immunotherapies from the company, and Merck signed its $695m deal with the company in October 2018.