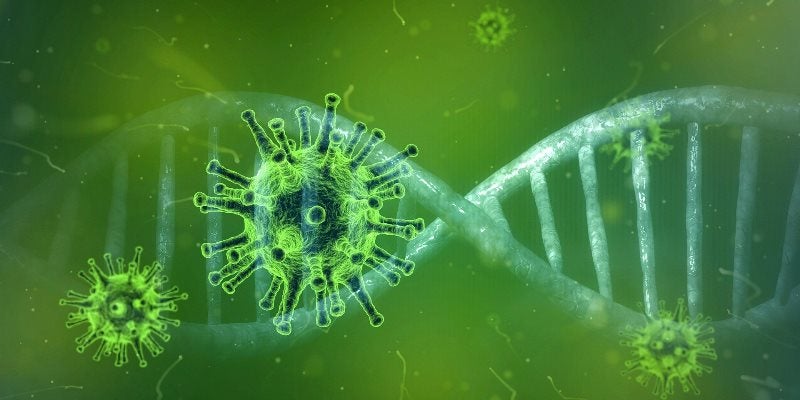 Clinical-stage immunology firm Vir Biotechnology and biopharmaceutical company Alnylam Pharmaceuticals have extended their existing partnership to advance RNAi therapeutics to treat coronavirus infections, including Covid-19.
Both firms have been collaborating since 2017 to develop novel siRNAs for the treatment of infectious diseases.
Under the expanded collaboration, both firms will develop and commercialise RNAi therapeutics targeting SARS-CoV-2, the virus that causes Covid-19 disease.
The two companies have agreed to use Alnylam's recent advances in lung delivery of novel conjugates of siRNA and Vir's infectious disease expertise to develop one or more siRNAs for the treatment of SARS-CoV-2 and other coronaviruses.
Alnylam has synthesised more than 350 siRNAs targeting all available genomes of SARS-CoV and SARS-CoV-2. The partners claim some of the siRNAs target highly conserved regions of RNA, indicating they may be broadly efficacious against coronaviruses.
Both firms plan to put the siRNAs via in vitro potency assays. Vir will then carry out in vitro and in vivo assessments to select a development candidate.
Vir will lead the development of potential coronavirus RNAi therapeutic candidates, while Alnylam will retain an option for 50-50 participation.
Vir Biotechnology CEO George Scangos said: "Given the scope and speed of the Covid-19 outbreak, Vir is seeking multiple approaches that combine our expertise in infectious disease with that of current and new partners to respond rapidly."
Alnylam Pharmaceuticals CEO John Maraganore said: "We believe RNAi therapeutics represent a promising approach for targeting coronaviruses, like SARS-CoV-2."
Vir and Alnylam also have an ongoing partnership for the development of RNAi therapeutic candidate VIR-2218 for chronic hepatitis B infection, with the candidate currently being assessed in a Phase 1 / 2 study.
Alnylam's commercial RNAi therapeutic products include ONPATTRO, approved in the US, EU, Canada, Japan, Switzerland, and Brazil, as well as GIVLAARI, licensed in the US and EU.
Vir's existing development pipeline features five product candidates targeting hepatitis B virus, influenza A, human immunodeficiency virus (HIV) and tuberculosis.