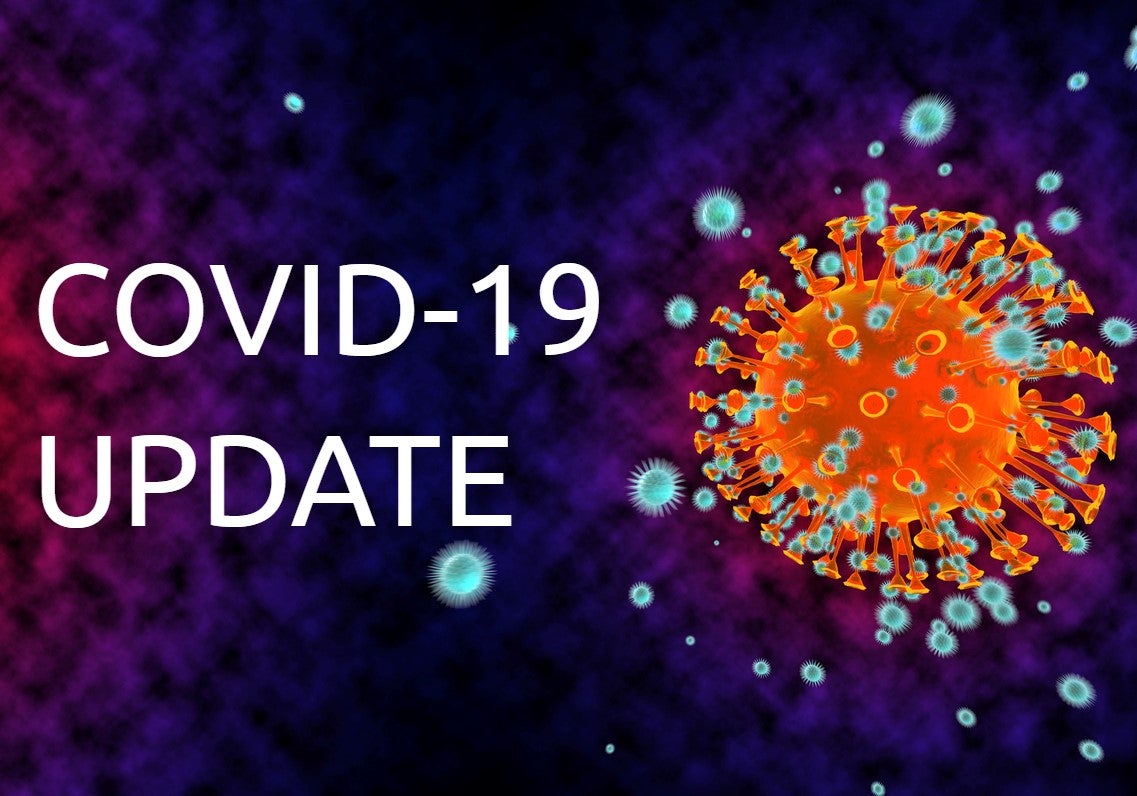 Global: The global Covid death toll has passed 5.6 million, with a figure of 5,664,154 according to researchers at Johns Hopkins University. Meanwhile, infections surged past 370 million to a world wide figure of 374,716,270.
The Covid-19 Omicron subvariant, BA.2, appears to be more contagious but data so far doesn't show it's more dangerous or that it evades protection from vaccines, said Scott Gottlieb, the former commissioner of the US Food and Drug Administration.
News by region
Americas
US: Covid -19 infections have now passed 74 million. Meanwhile, the US coronavirus death toll has increased to more than 884,000 according to Johns Hopkins University data.
Spotify outlined steps it will take to halt the spread of misleading information about Covid-19 on its audio-streaming service in an attempt to quell a growing controversy over its support for Rogan.
New York City will provide free antiviral pills, home-delivered, to people who test positive and are at higher risk from Covid-19, Mayor Eric Adams announced on Sunday.
Chile: Chile has broken its record for daily cases for the fourth day in a row, with more than 29,000 confirmed in the last 24 hours.
Mexico: Another 522 people have died from Covid-19 in Mexico, Reuters reports. It means that 305,762 have died from the virus during the pandemic.
Europe
Portugal: Defying all odds, Portugal's ruling centre-left Socialists won an outright parliamentary majority in Sunday's snap general election, securing a strong new mandate for the prime minister, Antonio Costa. The result was boosted by a higher than expected turnout despite the coronavirus pandemic – around a tenth of the population is currently thought to be isolating.
UK: The UK's foreign secretary, Liz Truss, has said it is the government's "intention to publish the full report" into alleged lockdown-breaking parties in Downing Street. She also admitted: "It is a bit of a mess that we have the police investigation alongside the Sue Gray report".
There have been 62,399 new cases of Covid-19 in the UK, according to the latest government figures. This is the lowest number of daily Covid cases since mid-December.
Some schools in the UK have reintroduced mask wearing in classrooms, in the same week where the government dropped it as part of its official rules.
France: France has reported 332,398 new Covid-19 cases, the fifth day in a row the figures have fallen.
Germany: German Finance Minister Christian Lindner said the government should prepare the ground for a loosening of coronavirus restrictions. While the peak of the current wave may still be weeks away, business sectors like trade fairs and events require a "planning horizon," Lindner said in an interview with Der Spiegel. Recent measures have focused on reducing social contacts and limiting access to public spaces for those who haven't been vaccinated. The country reported 118,970 new infections on Sunday and the 7-day incidence rate reached a record of 1,156.8 per 100,000 people.
Czech Republic: Thousands have gathered in the capital, Prague, to protest against Covid restrictions. They are opposed to harsher restrictions for the unvaccinated, including a ban on eating in restaurants.
Ukrain: Ukraine has marked the 100,000th person to die from Covid-19 in the country since the start of the pandemic.
Asia pacific
New Zealand: New Zealand prime minister Jacinda Ardern has tested negative for Covid after she was deemed a close contact of a positive case. The prime minister's office says Ardern will continue isolating until the end of Tuesday in line with Ministry of Health guidance.
Meanwhile, Former British prime minister David Cameron has caught the virus, New Zealand media are reporting. Cameron had been scheduled to open a retreat for the opposition National party in Queenstown this coming week.
South Korea: New cases in South Korea have hit a record 17,532 as the highly infectious Omicron variant spreads. The daily count broke the record for the sixth consecutive day, rising from 8,570 on Tuesday.
Hong Kong: As residents prepare for another Chinese New Year under Covid-19 restrictions, Omicron seems to have gotten the better of the city's defenses, with a record number of new and untraceable infections. "The horse has bolted, and I don't think that the government is going to be able to get on top of this," said David Owens, a family medicine specialist and honorary clinical assistant professor at the University of Hong Kong, where he has collaborated on Covid research. "This disease is just too transmissible." Chief Executive Carrie Lam is unlikely to give up completely on efforts to eradicate the virus while Chinese President Xi Jinping adheres to that policy in the mainland, but her government can't deploy the blunt tools that China has used to lock down millions of people in cities like Xi'an and Tianjin.
Meanwhile, Hong Kong denied that criticism of the city's strict policy to push for zero Covid-19 cases is illegal under a sweeping national security law that has silenced dissent in the former British colony. "Making general remarks and discussion is not illegal," a government spokesman said in a statement Sunday.
Japan: Premier Kishida inspected a military-run vaccination center Monday, ahead of a push to get boosters to the public, as a survey published by the Nikkei newspaper showed his support had dropped six percentage points to 59%. It was the first fall since he took office in October. The premier said he's not considering declaring a Covid-19 state of emergency in Tokyo right now, even as cases jump and the hospital bed occupancy rate climbs. The capital currently is under a quasi-emergency state that calls on places such as eateries and bars to close early and limit alcohol sales.
Middle-east and Africa
Turkey: Turkey's health minister Fahrettin Koca said the worst of the pandemic was over, despite the country joining others in breaking its daily case record on Saturday. A total of 94,783 new cases were registered in the last 24 hours.
South Africa: A South African woman suffering from inadequately treated HIV, and who harbored Covid-19 for nine months, saw the respiratory virus develop at least 21 mutations while in her body, according to a study. Once the 22-year-old adhered to the anti-retroviral medication used to treat HIV and her immune system strengthened she was able overcome the Covid-19 infection within six to nine weeks, the study, led by scientists from Stellenbosch and the University the University of KwaZulu-Natal showed. The research has not been peer reviewed. The study adds to evidence that Covid-19 may mutate rapidly when harbored by immunosuppressed individuals, such as those not taking medication to treat HIV, and this may lead to the development of new variants.
Economy update
UK: Restrictions to curb the spread of the Omicron variant meant British business had its slowest growth since the first quarter of 2021, according to the Confederation of British Industry. Although many sectors are bouncing back from the depths of the crisis, the survey found that consumer services businesses expect activity to fall further. Those businesses "will also have to contend with a deepening squeeze on household budgets, as rising energy prices and, more broadly, higher inflation start to bite," said the lobby group's chief economist Alpesh Paleja.