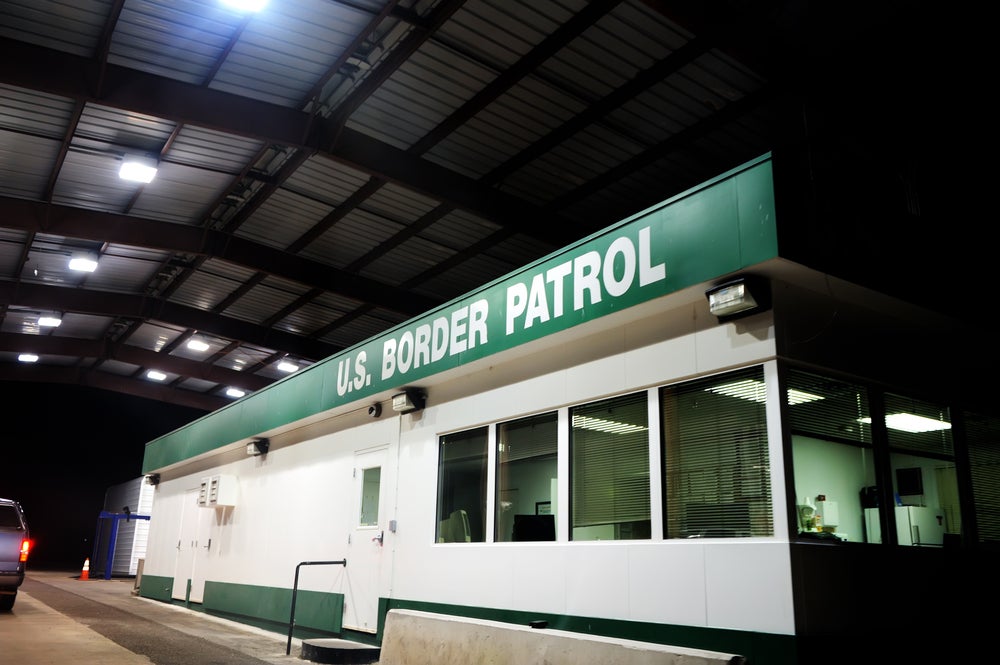 CSL Behring and Grifols biotech giants are set to appeal the loss of their lawsuit against the US Customs and Border Protection's (CBP) decision to block Mexican citizens from donating blood plasma in the US.
Last summer, the CBP determined that compensation for blood plasma donations constitutes 'labor for hire' and therefore blocked the entrance of Mexican donors with temporary visas into the US. The agency supports that plasma donation is not an activity that fits the criteria of for the issue of B1/B2 visas, intended for short visitor stays in the US.
CSL Behring and Grifols claim that receiving payment for a donation does not establish an employment or contract work relationship with donors. Compensation for plasma donations is a motivating factor for donors and may be even necessary to secure plasma supply to be able to keep up with healthcare needs.
"There was a 20% decline in plasma donation in 2020 compared to 2019, which was due overwhelmingly to the effects of the pandemic," commented a spokesperson from the Plasma Protein Therapeutics Association (PPTA). "This decline was compounded in June 2021, when [CBP] changed a 30-year policy that now prevents Mexican nationals from crossing the border to donate plasma. Since CBP's ban was put in place, a sample of donation data from 12 affected centers shows a donation decline of roughly 78%."
CSL Behring is a rare disease global biotech company, with a focus on the manufacturing of recombinant and plasma-derived products for the treatment of blood disorders and immune deficiencies. Blood plasma is a crucial component for the manufacturing of CSL's products, which account for 85% of the company's earnings. Grifols is another leading biotech company with a portfolio of plasma-derived therapies for patients suffering from rare and prevalent blood and immune diseases.
Both companies, which operate plasma collection centers near the border, have relied on Mexican donations and are greatly impacted by the blocking of cross-border donations. "Donations near the U.S.-Mexico border account for as much as 10% of all plasma donations nationwide," PPTA states.
Although the court dismissed CSL's and Grifols' request to overturn the ban, both companies will appeal the court's ruling as they support that the imposed ban by CBP will exacerbate the problem of scarce plasma supply and will have a detrimental effect on public health.
Plasma-derived therapies
Plasma, often referred to as 'liquid gold', is a vital blood component containing important substances including antibodies, clotting factors and multiple proteins, which serve functions such as coagulation, pH balance and immunity.
Plasma-derived therapies aim to replace deficient proteins in patients suffering from genetic and chronic blood and immune diseases. These patients rely on regular and lifelong plasma infusions or injections to maintain good quality of life. On average, one hemophilia patient will require more than 1200 plasma donations each year throughout their entire life.
Currently, there is a global supply shortage of plasma and a growing demand for plasma-derived therapies. Pharma giant Takeda estimates that "global demand for plasma-derived therapies, especially immunoglobulins, has increased over the last 15 years" and is expected to continue to increase in the following years. The rising demands in combination with the ban on Mexican plasma donations are expected to further amplify the global shortage of plasma.
Implications for US and Europe's access to plasma therapies
Approximately 400,000 people suffer from hemophilia worldwide, and an estimated 33,000 patients are in the US. Different forms of primary immune deficiency diseases, which also require plasma therapies, affect approximately 500,000 people in the country. "CBP's ban can be reasonably expected to impact the availability of plasma-derived therapies for rare disease patients here in the U.S. and around the world, as well as countless others who rely on them every day for emergency medical needs," PPTA states. As well as challenging the US' self-sufficiency in terms of plasma donations, the rules imposed by the CBP will also impact the US's exporting capabilities. According to a report by Copenhagen Economics, Europe relies on the US for as much as 38% of its blood plasma supply.
"Considering the potential devastating consequences to patient health here in the US and globally, our focus at PPTA has been on advocating with Congress and the administration to reverse this policy change and on raising awareness of the urgent and ongoing need for plasma donation by all those who are eligible to donate," the spokesperson adds.