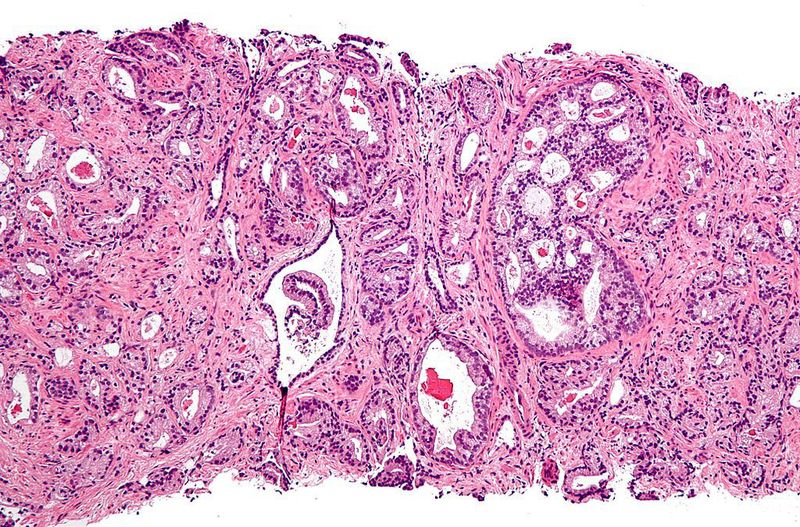 Orion and Bayer have obtained the US Food and Drug Administration (FDA) approval for Nubeqa (darolutamide) to treat non-metastatic castration-resistant prostate cancer (nmCRPC).
nmCRPC is characterised by cancer that has not metastasised to other body parts but has an increasing prostate-specific antigen (PSA) level in blood even after androgen deprivation therapy (ADT) minimises testosterone to very low levels.
Nearly one-third of nmCRPC patients develop metastases within two years, said Orion.
Darolutamide is a non-steroidal androgen receptor inhibitor (ARi) that blocks receptor function and growth of prostate cancer cells.
Orion research and development senior vice-president Christer Nordstedt said: "Patients with nmCRPC are usually asymptomatic but have a rising blood PSA despite ADT treatment. It is important to prevent their cancer from becoming metastatic and symptomatic.
"The overarching goals of treatment in this setting are to delay the spread of prostate cancer and limit the burdensome side effects of therapy. Darolutamide provides nmCRPC patients a new therapeutic option that addresses these questions."
The FDA decision is based on data from the Phase III ARAMIS study, which evaluated darolutamide in combination with ADT in a total of 1,509 men with nmCRPC.
Results showed a significant improvement in metastasis-free survival (MFS), the trial's primary endpoint. Median MFS was 40.4 months with combination therapy, compared to 18.4 months in patients treated with placebo plus ADT.
A positive trend was also observed in the secondary efficacy endpoints of overall survival (OS) and time-to-pain progression.
While the OS results were not yet mature at the time of final MFS analysis, a delay in time-to-pain progression was observed in darolutamide plus ADT versus placebo plus ADT.
Frequent adverse reactions with the drug combination were fatigue, severe pain and rash. Adverse events-related discontinuations occurred in 9% of patients in both study groups.
Bayer also submitted applications seeking approval for darolutamide in the European Union (EU), Japan and other health authorities.