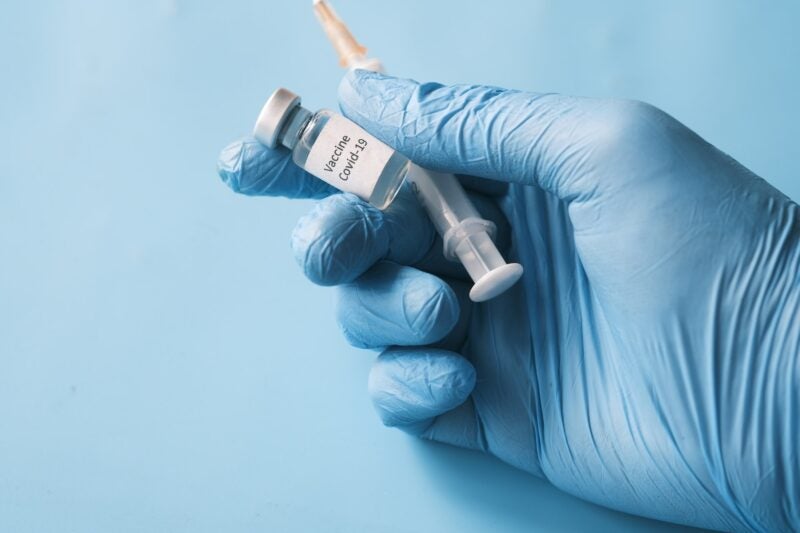 The European Commission (EC) has granted approval for Sanofi and GSK's monovalent, recombinant-protein-based, adjuvanted Covid-19 vaccine, VidPrevtyn Beta, as a booster in adults aged 18 years and above.
It is indicated as a booster in people of this age group who were earlier inoculated with a Covid-19 vaccine.
The latest development comes after the Committee for Medicinal Products for Human Use (CHMP) of the European Medicines Agency (EMA) provided a positive opinion on vaccine use.
According to advance purchase agreements in place, vaccine shipments are ready to be supplied to countries in Europe. 
VidPrevtyn Beta is based on the Beta variant antigen of the SARs-CoV-2 virus and comprises the pandemic adjuvant of GSK.
The vaccine elicited a robust immune response against several variants in registrational trials conducted when the Omicron variant of the virus was dominant.
These trials comprised the Phase III VAT08 Stage 2 trial analysing initial efficacy and two other immunogenicity trials.
In all these trials, the vaccine was found to be well-tolerated with a favourable safety profile.
GSK Vaccines R&D global head Phil Dormitzer said: "The approval from the European Commission is an important step in providing further vaccine solutions to Europe for the coming autumn and winter.
"Our protein-based adjuvanted vaccine has the potential to make an important contribution to public health as the pandemic evolves further." 
Under a partnership between Sanofi and GSK, the former offers its recombinant antigen while the latter provides its pandemic adjuvant.
In October, the US Food and Drug Administration (FDA) granted approval for GSK's Boostrix (tetanus toxoid, reduced diphtheria toxoid, and acellular pertussis vaccine adsorbed [Tdap]) for usage in pregnant women during the third trimester to prevent pertussis in newborn infants.