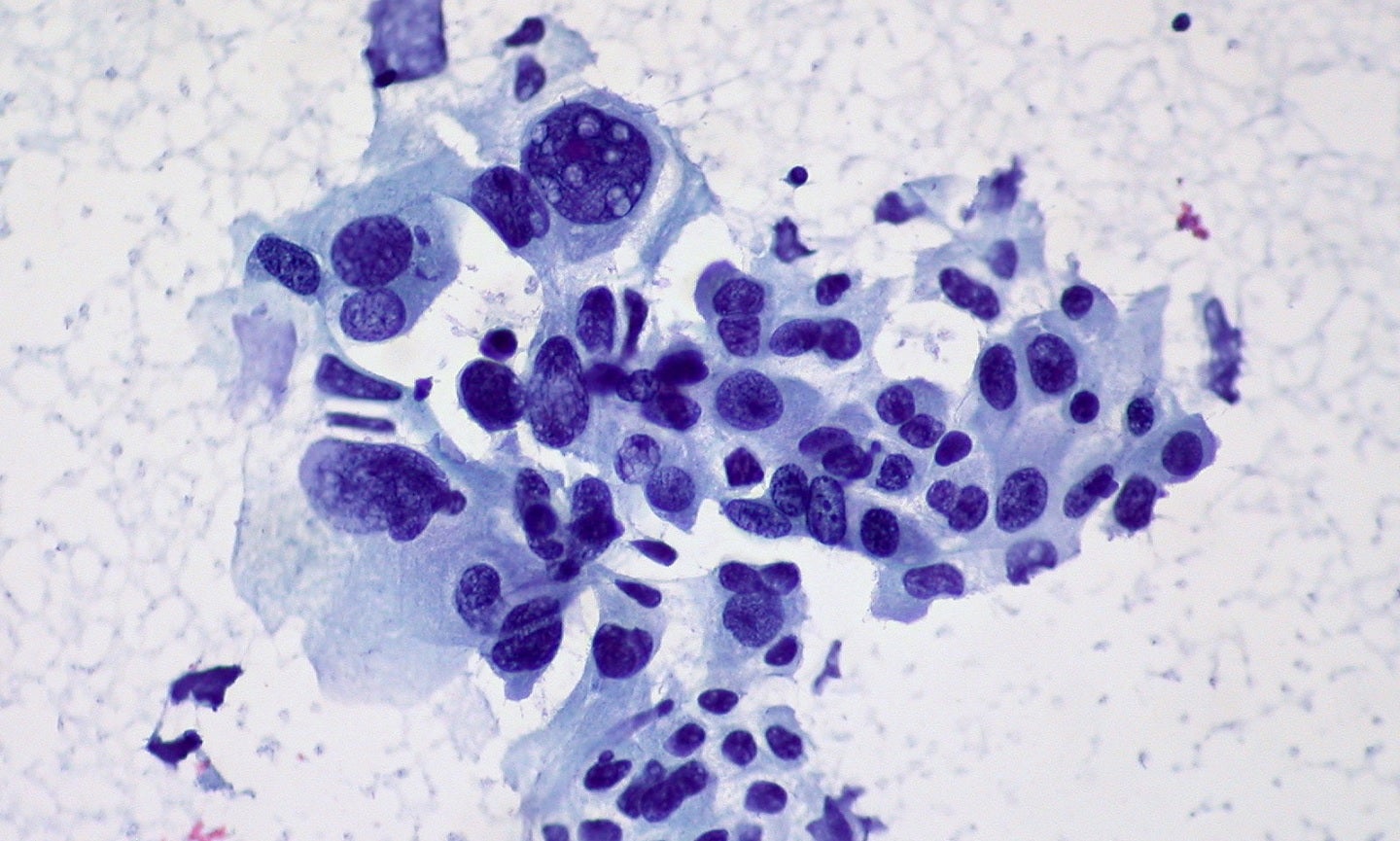 The European Commission (EC) has granted approval for Regeneron Pharmaceuticals' Libtayo (cemiplimab), along with platinum-based chemotherapy, as the first-line treatment for PD-L1 expression positive advanced non-small cell lung cancer (NSCLC) in adult patients.
The combination therapy has also been indicated for patients who do not have EGFR, ALK or ROS1 aberrations and whose tumours are metastatic or locally advanced, and for those who are not candidates for definitive chemoradiation.
Developed using Regeneron's VelocImmune technology, Libtayo is a complete human monoclonal antibody that targets the immune checkpoint receptor PD-1 on T cells.
It has been approved to treat patients with advanced NSCLC, advanced cutaneous squamous cell carcinoma (CSCC), advanced basal cell carcinoma (BCC), and advanced cervical cancer in the EU and other countries.
The EC granted the approval based on data obtained from the international, randomised, multicenter Phase III EMPOWER-Lung 3 trial of the Libtayo combination against platinum-doublet chemotherapy alone in 466 patients.
In November 2022, the US Food and Drug Administration (FDA) granted approval for the combination of Libtayo and platinum-doublet chemotherapy to treat advanced NSCLC, regardless of PD-L1 expression.
Regeneron Pharmaceuticals Translational and Clinical Sciences, Oncology senior vice-president Israel Lowy said: "Today's approval considerably expands the number of people in Europe with advanced non-small cell lung cancer who are eligible for Libtayo-based first-line treatment, including those with PD-L1 expression ranges most commonly seen in real-world practice.
"We are proud that Libtayo continues to distinguish itself among PD-1 pathway blockers, as just one of two PD-1 inhibitors to be approved for use across squamous and non-squamous forms of advanced NSCLC in both combination and monotherapy settings. This marks the fifth approval for Libtayo in Europe."