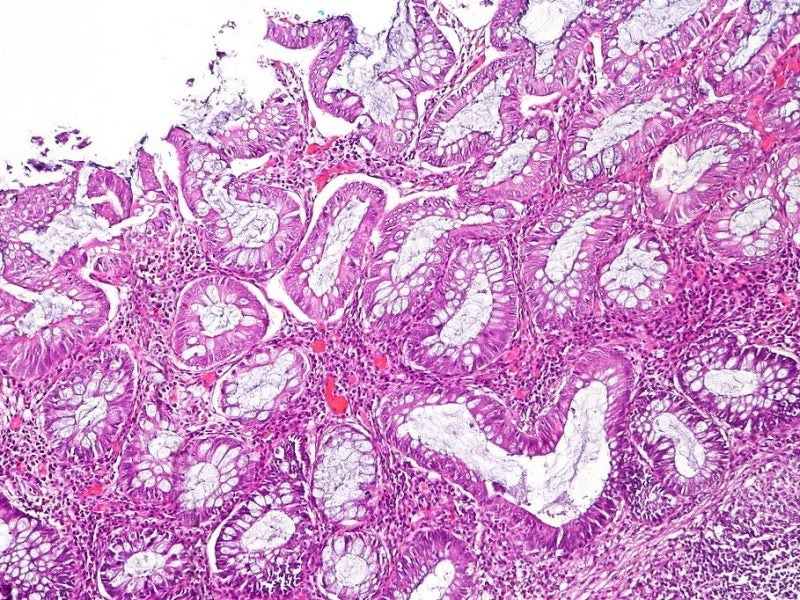 Johnson & Johnson subsidiary Janssen has announced the European Commission (EC) has approved Stelara (ustekinumab) for patients with moderately to severely active ulcerative colitis (UC).
The drug will be available to patients who have had an inadequate response, are resistant to, are intolerant to or have medical contraindications with either conventional therapy, such as corticosteroids or immune modulators, or biologics. Janssen claims this represents up to two in three UC patients.
This makes Stelara the first interleukin (IL)-23/23 inhibitor to be licensed for this indication; IL-12 and IL-23 cytokines are known to play a key role in inflammatory and immune responses. Other biologic therapies used to treat UC are tumour necrosis factor-alpha antagonists.
Stelara has already been approved for use in the European Union for other inflammatory and immune conditions, including Crohn's disease, plaque psoriasis and psoriatic arthritis.
Janssen's drug's EC label expansion to include UC is based on data from the Phase III UNIFI trial programme, which comprised an eight-week induction study and a 44-week maintenance study.
The drug demonstrated both safety and efficacy in moderately to severely active UC patients who were unable to take existing medications. In the induction study, 61.8% of the Stelara group achieved a clinical response, compared to 31.3% of the placebo group.
In the maintenance study, 44% of patients who received Stelara every eight weeks and 38% of the 12-week dosing group achieved clinical remission, compared to 24% of the placebo group.
All patients who completed the maintenance study are eligible to continue to participate in a three-year extensive study.
Janssen medical director Dr Bernardo Soares said: "We are very pleased to announce the approval of ustekinumab in ulcerative colitis. We know that the impact of living with a chronic, debilitating condition such as ulcerative colitis can go far beyond physical symptoms; isolation, stigma, psychological and social challenges.
"The availability of this treatment will provide clinicians with a new biologic therapy option to help address unmet needs that remain for people living with ulcerative colitis."
Janssen originally submitted a marketing application for Stelara to the European Medicines Agency (EMA) in January this year. The drug was recommended for approval by the EMA's Committee for Medicinal Products for Human Use in July.