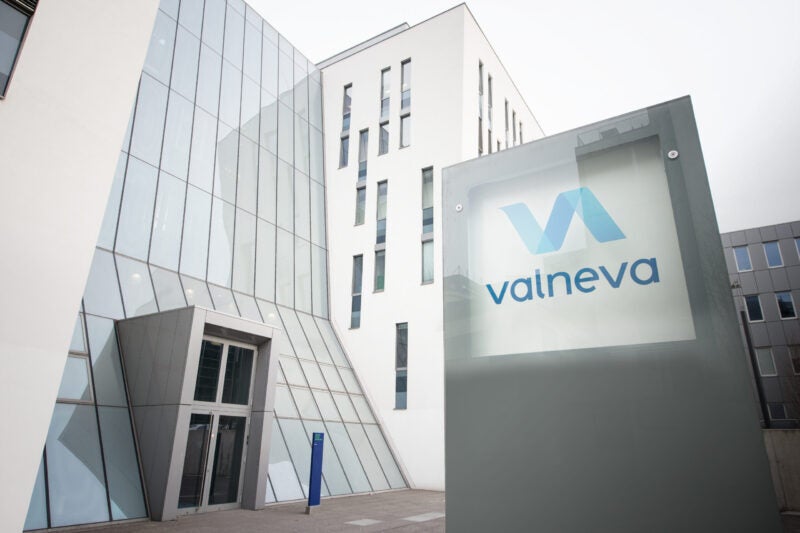 The European Commission (EC) has informed Valneva of its plan to terminate the advance purchase agreement (APA) for the latter's inactivated whole-virus Covid-19 vaccine candidate, VLA2001.
The details were communicated by the EC through a notice to the company.
An adjuvanted vaccine candidate, VLA2001 is for active immunisation of at-risk people to avert carriage and symptomatic Covid-19 infection.
It comprises inactivated whole virus particles of the SARS-CoV-2 virus with increased S-protein density and two adjuvants, alum and Dynavax Technologies' CpG 1018.
Under the deal, the EC has a right to terminate the agreement if the vaccine does not obtain the European Medicines Agency's (EMA) marketing authorisation by 30 April this year.
As per the terms of the agreement, the company now has 30 days, starting from 13 May, to obtain a marketing authorisation or propose a suitable remediation strategy.
Valneva will partner with the EC and the participating member states of the EC to decide on a remediation plan and to offer the vaccine to those member states who still want to receive it.
In April this year, the EMA's Committee for Medicinal Products for Human Use (CHMP) provided a further List of Questions (LoQ).
The company presented its responses on 2 May. If the responses of Valneva are accepted by the CHMP, then a positive opinion of the committee is anticipated in June this year.
Furthermore, the company is not obligated to repay the down payments received if the EC terminates the deal.
Valneva CEO Thomas Lingelbach said: "The EC decision is regrettable especially as we continue to receive messages from Europeans who are looking for a more traditional vaccine solution.
"We have started a dialogue with member states who are interested in our inactivated approach.
"Valneva continues to believe that its vaccine candidate VLA2001 can make an important contribution to the fight against Covid-19 and complement existing vaccines with an inactivated, whole virus approach".
In November last year, the EC agreed to procure up to 60 million doses of VLA2001 over a period of two years.