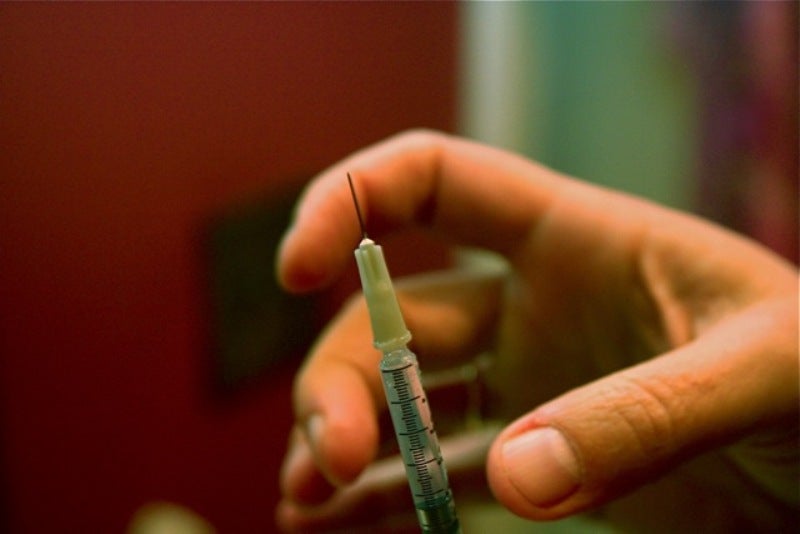 Mundipharma has signed an exclusive distribution agreement that will see Egis Pharmaceuticals introduce its Pelmeg drug in four Central and Eastern Europe (CEE) markets.
The long-term alliance covers Hungary, Romania, Latvia and Lithuania, where Mundipharma lacks a direct commercial network. The company has already made direct releases in most European markets.
A biosimilar of pegfilgrastim, Pelmeg is designed to minimise the duration of neutropenia and the incidence of febrile neutropenia in adults that undergo cytotoxic chemotherapy for malignancy.
Pegfilgrastim is a pegylated granulocyte-colony stimulating factor (G-CSF) that induces the bone marrow to generate more neutrophils and reduce the incidence of febrile neutropenia.
Mundipharma Europe CEO Alberto Martinez said: "Our long-term partnership demonstrates our determination to move medicine forward and will expand the reach of this much-needed treatment and contributing to reducing healthcare costs in the region."
Pelmeg is the fourth biosimilar to be commercialised by Mundipharma. The drug was developed by Cinfa Biotech, which the Mundipharma network acquired last year.
The therapeutic received EC approval in November last year for the treatment of febrile neutropenia in adult cancer patients.
Neutropenia is characterised by an abnormally low number of neutrophils. This increases the risk of life-threatening infections and is known to be a common side effect of certain chemotherapies.
Egis Pharmaceuticals is a branded generics company and subsidiary of Servier Group.
It introduced its first biosimilar monoclonal antibody (mAb) medicine in 2013, followed by two biosimilars in autoimmune, oncology and oncohaematology therapeutic areas.
Egis Pharmaceuticals said: "Egis is looking forward to expanding its three-drug biosimilar monoclonal antibody portfolio with Pelmeg in Central Eastern Europe. The agreement with Mundipharma further strengthens the stable partnership between our companies."
Pelmeg is indicated for subcutaneous administration once per chemotherapy cycle, at least 24 hours following cytotoxic chemotherapy.