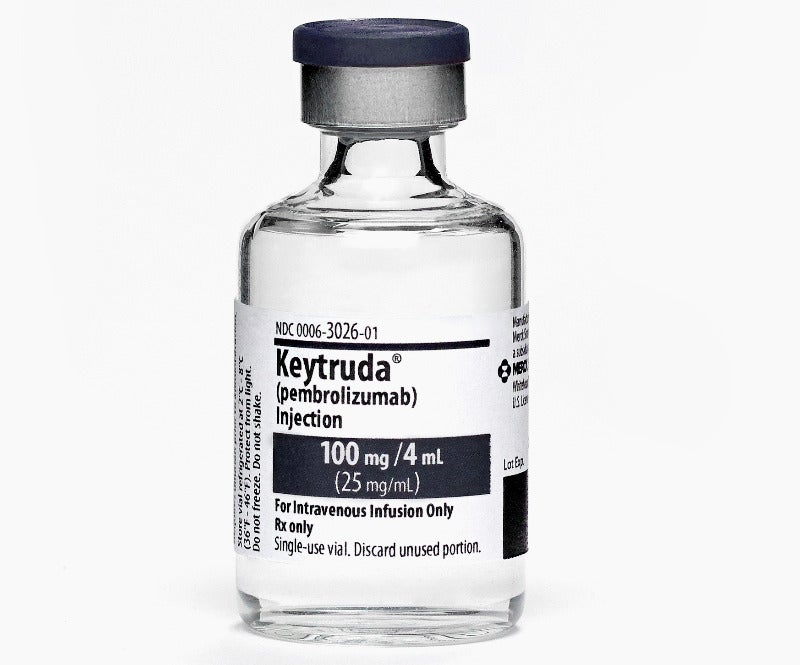 Eisai and Merck have secured breakthrough therapy designation for the combination of their respective drugs, Lenvima and Keytruda.
They have become the first-line therapy for advanced unresectable hepatocellular carcinoma (HCC).
Lenvima is a kinase inhibitor discovered and developed by Eisai, while Keytruda is Merck's anti-PD-1 therapy. The breakthrough status for this investigational combination is meant for HCC patients who are not responsive to locoregional treatment.
The FDA's decision is based on interim data obtained from the multi-centre, open-label, single-arm Phase Ib KEYNOTE-524/Study 116.
Participants received approximately 12mg/day or 8mg/day of Lenvima in combination with 200mg intravenous dose of Keytruda every three weeks.
The trial's primary goals are tolerability and safety. The secondary objectives include overall survival (OS), objective response rate (ORR), progression-free survival (PFS) and time to progression (TTP).
Complete response (CR) or partial response (PR) to the therapy was measured at least four weeks after initial response.
The initial stage of the study investigated tolerability via dose-limiting toxicities (DLTs) in the first cycle of treatment. Subjects included those who had no other appropriate therapy available.
After confirmation of tolerability, the expansion part of the trial recruited additional patients with no prior systemic therapy for unresectable HCC. This part is assessing ORR and duration of response.
Merck Research Laboratories oncology clinical research vice-president Dr Jonathan Cheng said: "As part of our ongoing collaboration with Eisai, we are committed to evaluating the potential of Keytruda plus Lenvima across a number of different types of cancer.
"With this breakthrough therapy designation from the FDA, we look forward to working with Eisai to potentially build upon our existing indications for this difficult-to-treat cancer, so that we can help even more patients through a combination approach."
Previously, Lenvima and Keytruda combination secured breakthrough status for advanced and/or metastatic renal cell carcinoma and non-microsatellite instability-high (MSI-H) / proficient mismatch repair (pMMR) endometrial carcinoma.