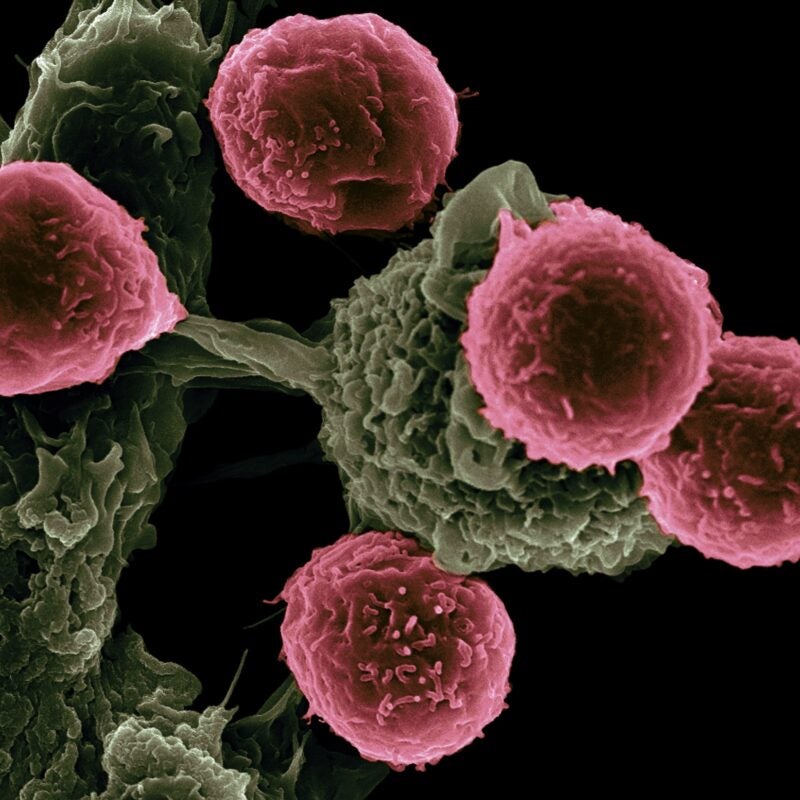 ElevateBio has entered a partnership with Affini-T Therapeutics to progress the latter's engineered TCR-T therapies focused on Kirsten rat sarcoma viral oncogene homolog (KRAS), a dominant oncogenic driver mutation in solid tumours.
Under the deal, the LentiPeak lentiviral vector technology platform and cell therapy production expertise of ElevateBio BaseCamp will be used by Affini-T to develop its investigational oncogenic driver programmes in the clinic.
A custom-made viral vector and cell therapy centre of excellence, ElevateBio BaseCamp has an end-to-end process development and existing Good Manufacturing Practice (cGMP) production expertise for research, clinical and commercial cell and gene therapies and regenerative treatments.
Affini-T's platform can choose and engineer the correct immune cells to create a lasting and coordinated immune response in the immunosuppressive tumour microenvironment.
To act on oncogenic driver mutations, Affini-T is using engineered T-cell therapies with synthetic biology and gene editing enhancements.
The engineered cell therapies of the company could surpass the immunosuppressive tumour microenvironment, boosting the function of T cells to enhance durability, build lasting responses and amplify tumour infiltration.
Affini-T Therapeutics chief technical officer Kim Nguyen said: "Affini-T is pioneering novel T cell therapy approaches to treat solid tumour cancers by striking at the core of tumour biology, which entails leveraging the most advanced tools and techniques in cell engineering.
"Deep expertise in autologous cellular therapies manufacturing and analytics combined with its scalable platform for suspension-based lentiviral production, make ElevateBio an ideal partner as we progress our oncogenic driver programmes into the clinic and work to deliver transformative therapies to patients and their families."
In August, ElevateBio entered a strategic partnership with the University of Pittsburgh, US, to set up a biomanufacturing centre to expedite cell and gene therapy development.
Cell & Gene Therapy coverage on Pharmaceutical Technology is supported by Cytiva.
Editorial content is independently produced and follows the highest standards of journalistic integrity. Topic sponsors are not involved in the creation of editorial content.