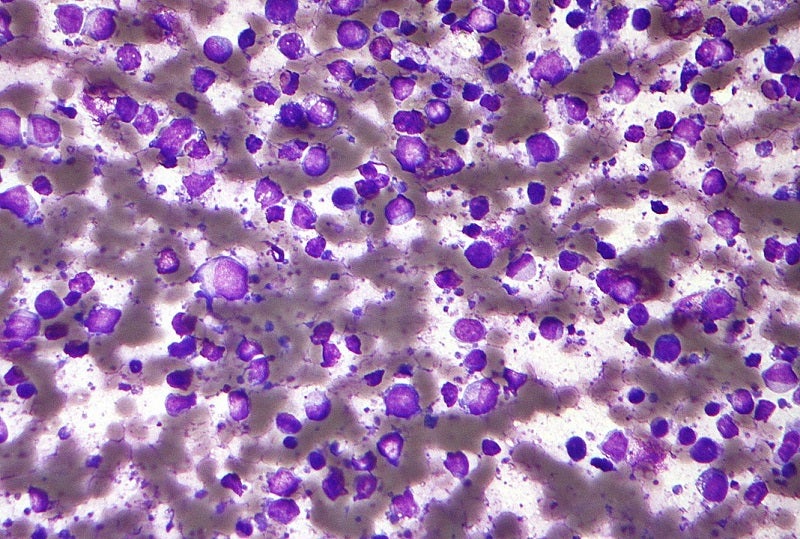 The European Medicines Agency (EMA) has validated AbbVie's marketing authorization application (MAA) for epcoritamab (DuoBody-CD3xCD20) to treat relapsed/refractory (R/R) diffuse large B-cell lymphoma (DLBCL) in adult patients following two or more lines of systemic therapy.
Simultaneously, Genmab has submitted a biologics license application (BLA) to the US Food and Drug Administration (FDA) for the investigational subcutaneous IgG1-bispecific antibody to treat R/R large B-cell lymphoma (LBCL) patients.
Both the regulatory applications are supported by data obtained from the LBCL arm of the multi-centre, open-label, Phase II EPCORE NHL-1 trial.
The study was designed for assessing the antibody's initial efficacy and safety in relapsed, progressive, or refractory CD20+ mature B-cell non-Hodgkin's lymphoma (NHL), including DLBCL adult patients.
AbbVie global oncology development vice-president and head Mohamed Zaki said: "The regulatory submissions for epcoritamab exemplify our pursuit to deliver innovative care for people living with large B-cell lymphoma and diffuse large B-cell lymphoma who have limited treatment options.
"This achievement represents an initial step in our commitment to scientific research and providing an important treatment option with the potential to become a core therapy for people living with B-cell malignancies such as LBCL and DLBCL."
Being co-developed by AbbVie and Genmab, epcoritamab has been designed to bind to CD3 on T-cells and CD20 on B-cells simultaneously.
It also induces T-cell-mediated killing of CD20+ cells.
AbbVie and Genmab share the commercial responsibilities for epcoritamab in the US and Japan, while AbbVie holds the rights to commercialise the antibody across the world.
Both firms are also evaluating the antibody in a Phase III randomised, open-label trial as a monotherapy for R/R DLBCL patients.