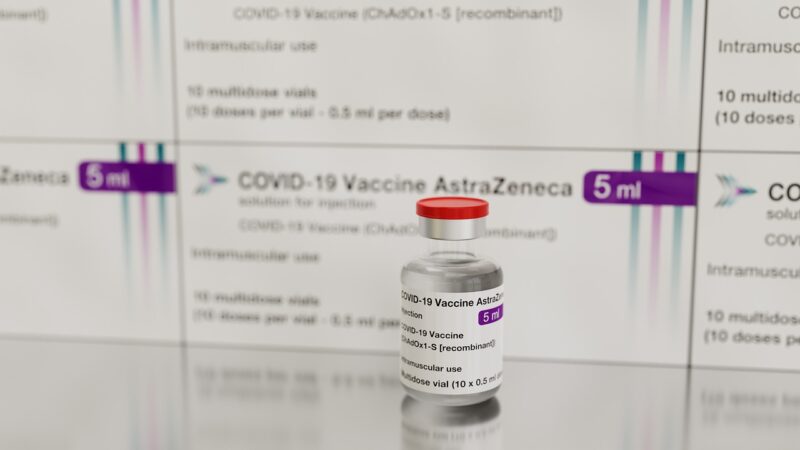 The European Medicines Agency (EMA) has granted full marketing authorisation (MA) for AstraZeneca's Covid-19 vaccine, Vaxzevria (ChAdOx1-S [Recombinant]).
The vaccine initially received a conditional marketing authorisation (cMA) for use in the European Union (EU).
The latest approval comes after adequate data on safety and efficacy validating the vaccine's benefits was available.
Previously, the EMA's Committee for Medicinal Products for Human Use (CHMP) provided a positive recommendation for granting a full MA for Vaxzevria.
The approval permits the usage of the vaccine for primary inoculation series, as well as a heterologous or homologous third-dose booster.
As per the clinical trials and real-world data, the vaccine was effective against mild symptomatic to severe Covid-19 including hospitalisation and death.
A 'viral vector' vaccine, Vaxzevria was invented by the University of Oxford in the UK.
It leverages a replication-deficient chimpanzee viral vector based on the adenovirus' weakened version and has the SARS-CoV-2 virus spike protein's genetic material.
AstraZeneca Vaccines and Immune Therapies executive vice-president Iskra Reic said: "The move from conditional to full marketing authorisation for Vaxzevria is an important confirmation by the EMA of the safety and efficacy of Vaxzevria, demonstrating that the benefits continue to outweigh the potential risks.
"Vaxzevria is estimated to have helped save over six million lives in the first year of vaccination, which reflects the strength of the evidence showing Vaxzevria's protection against severe disease and death caused by Covid-19."
In September this year, the EMA CHMP recommended granting marketing authorisation for the company's Evusheld (formerly AZD7442) for Covid-19.