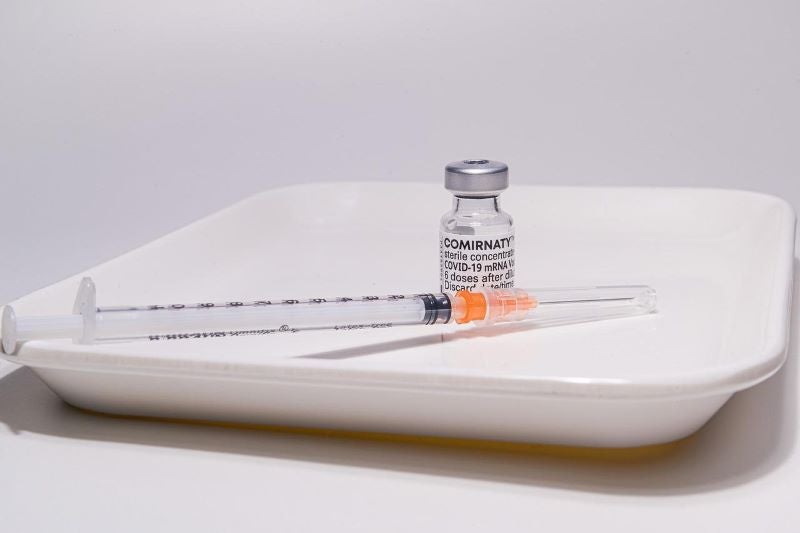 The European Medicines Agency (EMA) has commenced a rolling review of Pfizer and BioNTech's variant-adapted version of their Covid-19 vaccine, Comirnaty.
This review is preliminarily based on chemistry, manufacturing, and controls (CMC) data submitted to the EMA recently.
As the development of the adapted vaccine advances and clinical data become available, including findings on immunogenicity against Omicron and its subvariants, it will be included in the rolling submission.
By initiating a rolling review, the regulatory agency will be able to analyse these findings when they become available.
The rolling review will progress until sufficient data for a formal application is obtained.
Initiating this rolling review is one of the ways the European Union (EU) authorities are working to guarantee timely access to adapted Covid-19 vaccines for the EU Member States as they may require to fight existing and emerging variants of the SARS-CoV-2 virus.
In a press statement, the EMA said: "The details about the adapted vaccine, for example, whether it will specifically target one or more SARS-CoV-2 variants or subvariants, are not yet defined.
"However, EMA's review will initially focus on CMC data for the component targeting Omicron subvariants."
Pfizer and BioNTech also intend to commence the submission of data supporting a potential variant-adapted vaccine to the US Food and Drug Administration (FDA) soon.
The companies are assessing various variant-adapted vaccines.
The adapted Covid-19 vaccines' composition will be based on the recommendations from public health agencies and the World Health Organization (WHO) as well as the considerations of regulatory authorities such as EMA and other International Coalition of Medicines Regulatory Authorities (ICMRA) members.
These organisations are collaborating to decide on the suitable strains for adapted Covid-19 vaccines.
Comirnaty is indicated for the prevention of Covid-19 in individuals of the age five years and above.