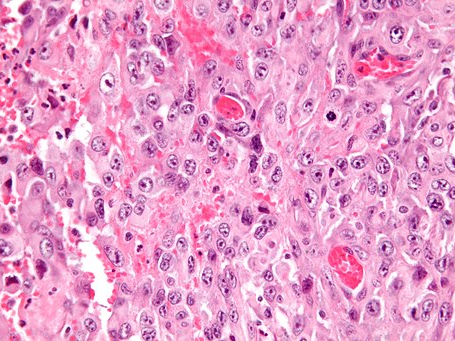 Epizyme has announced the US Food and Drug Administration (FDA) has granted its epithelioid sarcoma (ES) therapy Tazverik (tazemetostat) accelerated approval for patients aged 16 or older.
This decision is based upon overall response rate (ORR) and duration of response results from a Phase II clinical trial.
Among the 62 patients who received Tazverik, their ORR was 15%, with 1.6% achieving a complete response and 13% a partial response. In addition, 67% of the responders in the trial had a six month or longer duration of response.
Investigator in Epizyme's Phase II trial, Columbia University haematology and oncology chief and Vagelos College of Physicians and Surgeons oncology professor Gary K. Schwartz commented: "Despite industry advancements, there are limited therapeutic options for treating patients with epithelioid sarcoma who struggle with high rates of recurrence and toxicities associated with currently used therapies."
Epizyme president and CEO Robert Bazemore added: "Today's accelerated approval of Tazverik is a landmark event for people with ES and represents our dedication to our mission of rewriting treatment for people with cancer and other serious diseases.
"Tazverik is now the first and only FDA-approved EZH2 inhibitor, and the first and only FDA-approved treatment specifically indicated for ES patients.
"Our commercial launch plans are underway, and we expect to make Tazverik available to epithelioid sarcoma patients and treating physicians across the US within ten business days."
The company's chief medical officer Dr. Shefali Agarwal continued: "Discovering, developing and obtaining FDA approval for TAZVERIK, with its novel mechanism of action, is the result of years of work and commitment by many people.
"We are tremendously proud of this important milestone and look forward to further advancing clinical development of tazemetostat for multiple types of cancers."
Continued US approval of Tazverik requires a verification of the drug's clinical benefit in a confirmatory trial. Said trial is ongoing and assessing Epizyme's drug in combination with chemotherapy doxorubicin.
Tazverik is Epizyme's lead programme and is being investigated as both a monotherapy and combination therapy in other haematological malignancies and genetically defined solid tumours, including relapsed or refractory non-Hodgkin lymphoma, synovial sarcoma and mesothelioma.