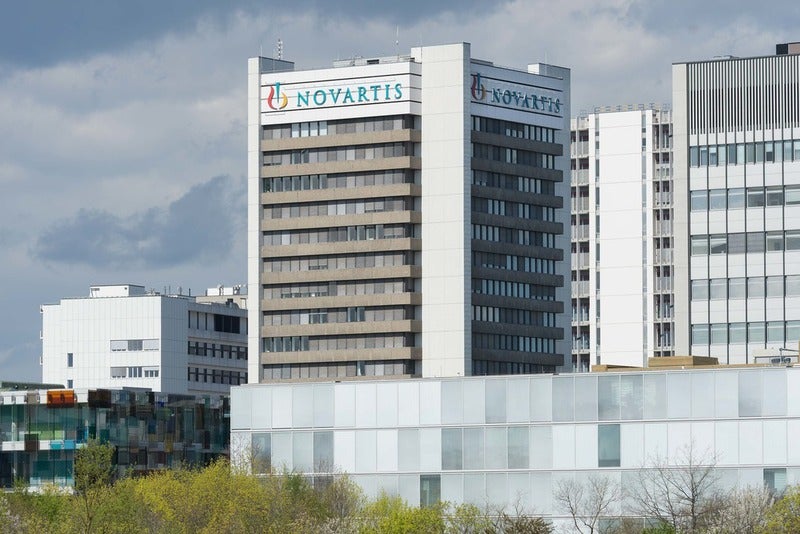 The European Commission (EC) has approved Novartis' Mayzent (siponimod) to treat secondary progressive multiple sclerosis (SPMS) in adults.
Mayzent is said to be the first oral therapy indicated for SPMS patients with active disease confirmed by relapses or inflammatory activity in Europe.
A modulator of sphingosine 1-phosphate receptor, the drug selectively binds to S1P1 and S1P5 receptors. It blocks the lymphocytes from leaving the lymph nodes and entering the central nervous system (CNS).
In the CNS, the drug attaches to the S1P5 sub-receptor on specific cells such as astrocytes and oligodendrocytes. In preclinical MS models, Mayzent demonstrated pro-remyelinating and neuroprotective effects, said Novartis.
EC approved the drug after the review of results obtained during the randomised, double-blind, placebo-controlled Phase III EXPAND clinical trial performed to assess the safety and efficacy in 1,651 SPMS patients from 31 countries.
The trial involved a subgroup with relapses in the two years before the study or Gd-enhancing T1 lesions at baseline.
In the overall study population, the drug reduced the risk of three-month confirmed disability progression (CDP) by 21% and showed a 26% delay in the six-month CDP risk, compared to placebo.
Researchers also observed a meaningful benefit on cognition. Furthermore, Mayzent had clinically relevant effects on cognitive processing speed.
Analysis of data from the subgroup revealed a 31% decrease in three‑month and 37% reduction in six‑month CDP in patients treated with Novartis' drug versus placebo.
The drug also showed favourable outcomes on additional MS disease activity measures such as annualised relapse rate and brain volume loss.
Novartis Pharmaceuticals Neuroscience Franchise global head Max Bricchi said: "As the only indicated oral therapy proven for people living with SPMS with active disease, we are pleased that the European approval of Mayzent will help change the conversation about progressing MS and expand possibilities for patients and their caregivers.
"Delaying progression is hugely important for people living with MS who want to maintain independence longer and today's decision gives them a chance to achieve this goal."
Last March, Novartis received the US Food and Drug Administration (FDA) approval for Mayzent to treat relapsing multiple sclerosis. In November, the drug secured the Australian regulatory nod for SPMS.