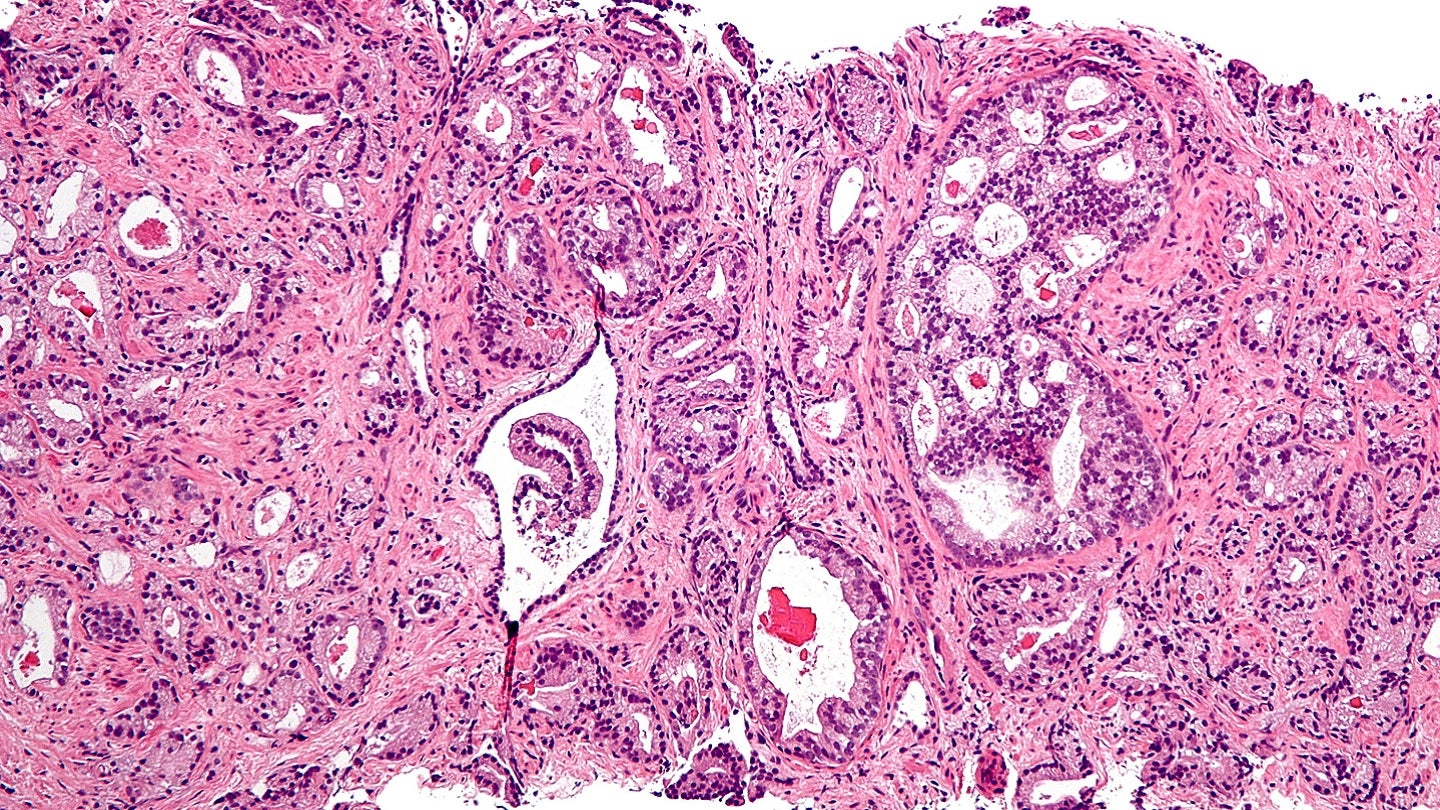 The European Commission (EC) has granted marketing authorisation to Janssen Pharmaceuticals for Johnson & Johnson's Akeega (niraparib and abiraterone acetate [AA]), in the form of a dual-action tablet (DAT), plus prednisone or prednisolone, to treat metastatic castration-resistant prostate cancer (mCRPC) in adult patients with BRCA1/2 mutations (germline and/or somatic).
The regulatory approval marks the first approval for Akeega anywhere in the world.
Janssen Research & Development oncology global therapeutic area head Peter Lebowitz stated: "This European milestone, which also marks the first worldwide approval for Akeega, highlights the value of precision medicine and the importance of genetic testing in patients with mCRPC to ensure the right patients receive the right treatment.
"It also demonstrates our ongoing commitment at Janssen to developing innovative therapeutic approaches to help improve outcomes for patients living with prostate cancer."
The approval from the EC is based on the data obtained from the placebo-controlled, double-blind, randomised Phase III MAGNITUDE trial.
The trial was designed to assess the efficacy and safety of niraparib, along with AA plus a prednisone or prednisolone combination, in mCRPC patients with or without certain HRR gene alterations. Efficacy and safety were also assessed in patients who have not previously received therapy for mCRPC except for standard of care, next-generation androgen receptor inhibitors and up to four months of AAP.
The findings showed that the combination of niraparib, AA and prednisone or prednisolone significantly improved radiographic progression-free survival (rPFS) in untreated mCRPC patients with BRCA1/2 mutations compared to standard of care.
Janssen submitted a new drug application for the niraparib-based combination to the US Food and Drug Administration to treat BRCA-positive mCRPC patients in February 2023.
Akeega is currently available in 100mg niraparib / 500mg AA regular-strength and 50mg niraparib / 500mg AA low-strength.