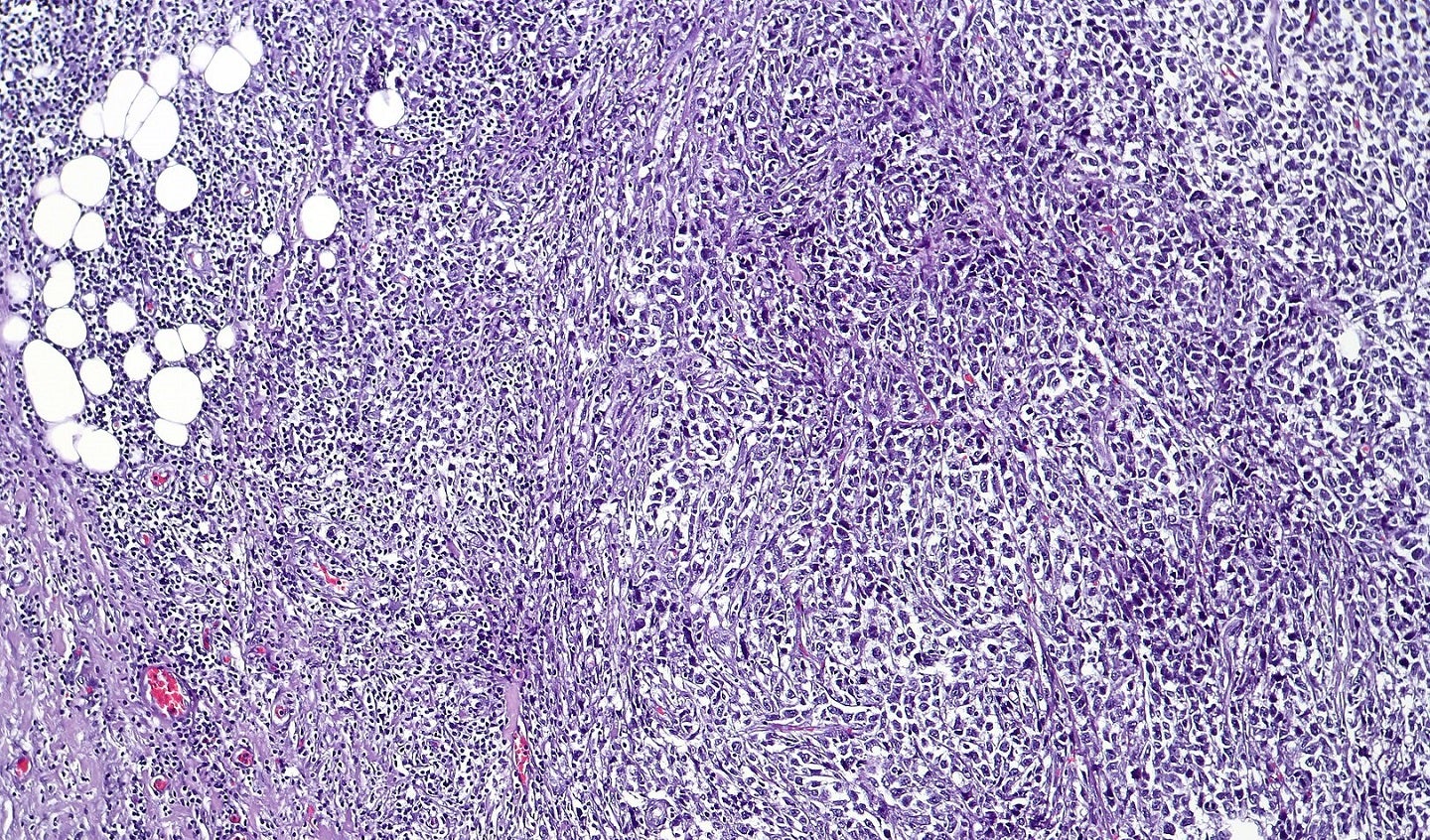 The US Food and Drug Administration (FDA) has granted approval to AbbVie and Genmab's Epkinly (epcoritamab-bysp) to treat relapsed or refractory (R/R) diffuse large B-cell lymphoma (DLBCL) in adult patients.
Epkinly has been approved as the first and only T-cell-engaging bispecific antibody to treat adults with DLBCL not otherwise specified (NOS), including DLBCL arising from indolent lymphoma and high-grade B–cell lymphoma (HGBL), following two or more lines of systemic therapies.
The regulator granted approval under its accelerated approval programme based on the durability of the response and the response rate of the therapy.
Continued approval for the indication is dependent on verification and description of the clinical benefit of Epkinly in confirmatory trials.
AbbVie research and development senior vice-president and chief scientific officer Thomas Hudson stated: "DLBCL is an aggressive cancer type that can rapidly progress and resist treatment.
"The FDA approval of Epkinly represents a new treatment mechanism of action for third-line DLBCL patients.
"As a non-chemotherapy, single-agent treatment for DLBCL patients, we hope that Epkinly can effectively treat this aggressive cancer type and can be used for patient care quickly and in an off-the-shelf form for physicians.
"The approval is just the first step, with our partner Genmab, towards a shared goal of developing a core therapy for patients with B-cell malignancies."
The approval from the FDA was supported by data obtained from the Phase I/II EPCORE NHL-1 clinical trial.
Treatment with Epkinly delivered a 61% overall response rate, a 38% complete response rate and 15.6 months of median duration of response to the therapy in heavily pre-treated R/R DLBCL patients.
Pyrexia, diarrhoea, nausea, fatigue, abdominal pain, CRS, musculoskeletal pain and injection site reactions were the most common adverse reactions observed.