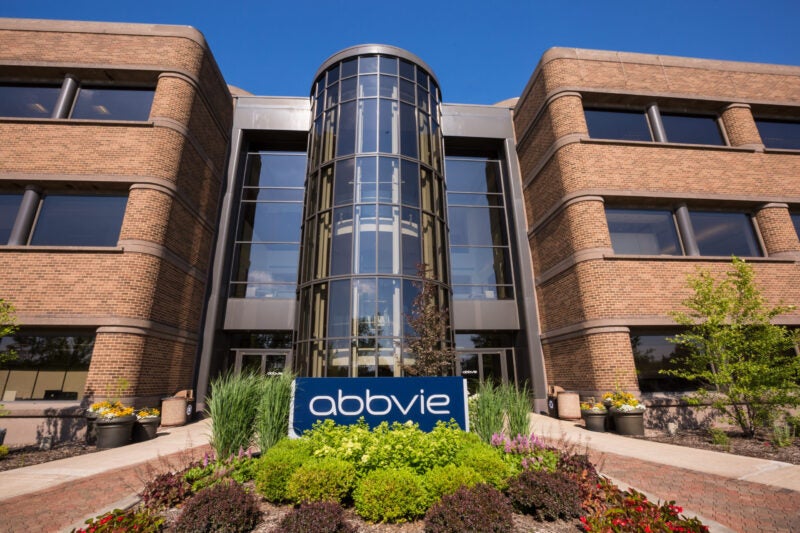 The US Food and Drug Administration (FDA) has granted approval to AbbVie's Skyrizi (risankizumab-rzaa) to treat adults with active psoriatic arthritis (PsA) patients.
The indicated dosage is one 150mg subcutaneous dose of Skyrizi administered four times a year.
An inhibitor of interleukin-23 (IL-23), Skyrizi specifically hinders IL-23 by attaching to its p19 subunit.
Part of a partnership between Boehringer Ingelheim and AbbVie, Skyrizi is being developed and commercialised by AbbVie worldwide.
The latest approval is based on data from two Phase III randomised, multicentre, double-blind, placebo-controlled clinical trials, KEEPsAKE-1 and KEEPsAKE-2, which analysed the safety and efficacy of Skyrizi in adults with active PsA.
The trial included patients with inadequate response or not tolerant to biologic therapy and/or non-biologic disease-modifying antirheumatic drugs (DMARDs).
In the trials, Skyrizi met the primary goal of ACR20 response at week 24 versus placebo and showed substantial enhancements across various other PsA manifestations, such as tender, swollen and painful joints.
Furthermore, at week 24¸ Skyrizi showed improvements in ACR50 and ACR70 responses versus placebo.
AbbVie research and development (R&D) senior vice-president and chief scientific officer Thomas Hudson said: "Patients often do not suspect a connection between their psoriasis skin symptoms and the joint pain, swelling and stiffness they may be experiencing, potentially leading to a delay in diagnosis and treatment of psoriatic arthritis.
"We're proud to expand the use of Skyrizi to patients with psoriatic arthritis who are living with the debilitating combination of skin and joint symptoms."
In the US, Skyrizi is also approved for use in treating adults with moderate-to-severe plaque psoriasis, candidates for systemic therapy or phototherapy. 
Currently, Phase III trials of Skyrizi in Crohn's disease, psoriasis, ulcerative colitis and psoriatic arthritis are underway.