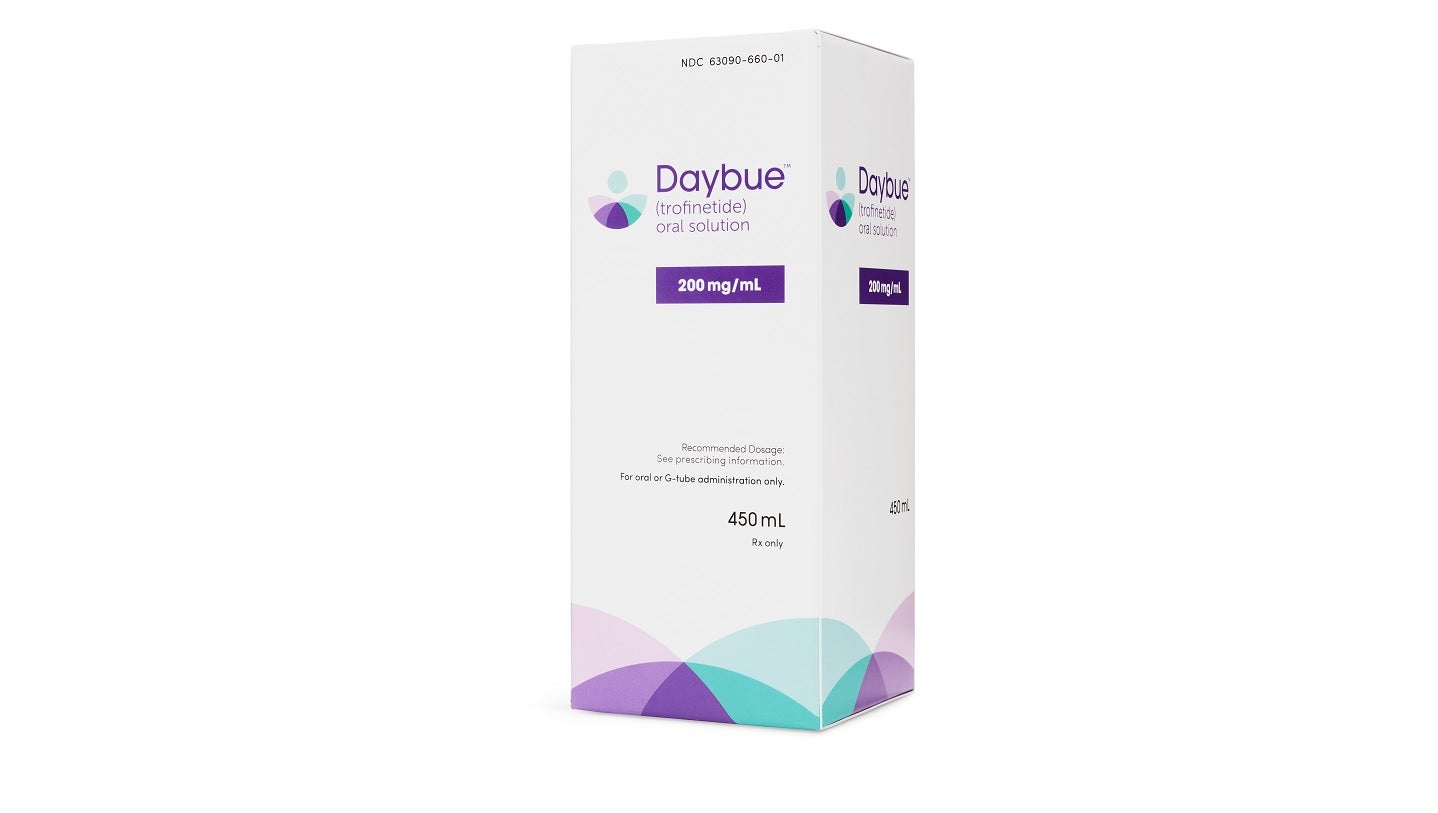 The US Food and Drug Administration (FDA) has granted approval for Acadia Pharmaceuticals' Daybue (trofinetide) to treat Rett syndrome in adult and paediatric patients aged two years and above.
Trofinetide is a synthetic version of the tripeptide glycine-proline-glutamate (GPE) naturally occurring molecule.
It increased the branching of dendrites and synaptic plasticity signals in animal trials.
Daybue is claimed to be the first and only drug to receive approval to treat Rett syndrome, a complex, rare neurodevelopmental disorder that affects 6,000 to 9,000 patients in the US.
Acadia Pharmaceuticals CEO Steve Davis said: "Today marks an important milestone for the Rett community and Acadia. As the first FDA-approved drug for the treatment of Rett syndrome, Daybue now offers the potential to make meaningful differences in the lives of patients and their families who have lacked options to treat the diverse and debilitating array of symptoms caused by Rett syndrome.
"We are grateful to all of the Rett syndrome patients, caregivers, clinical investigators and our employees who have contributed to making today a reality and look forward to getting Daybue to patients as quickly as possible."
The regulatory approval was supported by the data obtained from the pivotal Phase III LAVENDER trial.
The trial was designed to assess the safety and efficacy of trofinetide against placebo in 187 female Rett syndrome patients aged five to 20 years.
According to the findings, participants treated with Daybue had statistically significant improvement on both co-primary efficacy endpoints.
They are measured by the change in Rett Syndrome Behaviour Questionnaire (RSBQ) total score and the Clinical Global Impression-Improvement (CGI-I) scale score from baseline at week 12.
Vomiting and diarrhoea are the most common side effects observed in the trial.