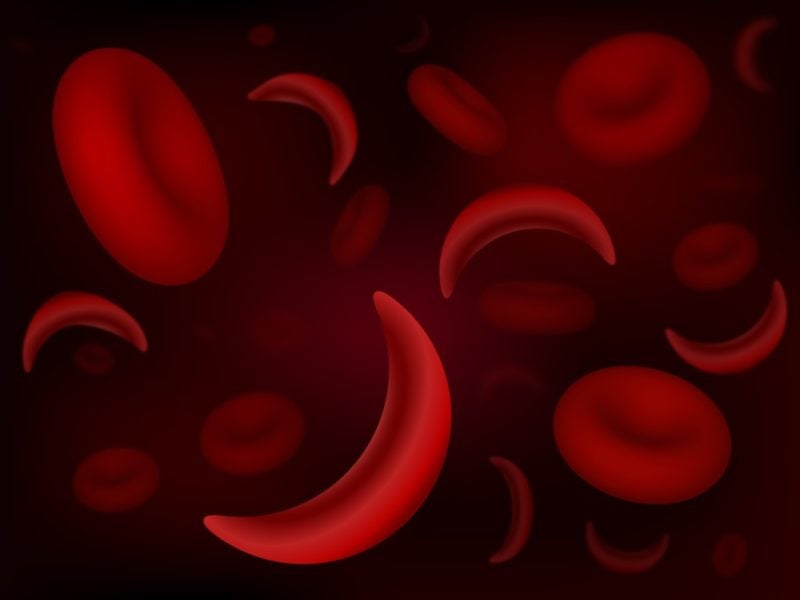 The US Food and Drug Administration (FDA) has granted San Francisco-based Global Blood Therapeutics (GBT)'s sickle cell disease (SCD) therapy voxelotor an accelerated approval under the subpart H pathway.
The regulator agreed with GBT that the drug's proven ability to raise haemoglobin levels and increase haemoglobin's affinity for oxygen means it can reduce the number of strokes in SCD patients. This is linked to how oxygenated sickle haemoglobin cannot polymerise.
GBT plans to submit a new drug application (NDA) under this accelerated approval pathway following a meeting in early 2019.
Under the terms of a subpart H pathway, voxelotor will be subject to post-marketing studies to confirm its clinically meaningful benefit to SCD patients.
GBT president and CEO Ted W Love said: "Gaining US regulatory alignment for voxelotor under the accelerated approval pathway is a significant achievement for SCD patients and their families."
"We commend the FDA, and the broader SCD community, for its continuous commitment toward understanding the critical need for new clinical endpoints that support the development of much-needed new therapies to treat this devastating disease."
Voxelotor is an oral, once-daily therapy. Professor Kim Smith-Whitley, clinical director an dhead of paediatrics at the Perelman School of Medicine's Division of Haemtology, said: "A once-daily, oral therapy that has the potential to safely improve the anemia of SCD and thereby preserve brain function would be a major breakthrough. I am encouraged by the FDA's acknowledgement of the urgent need for new treatment options for the SCD community."
The FDA's decision follows GBT announcing 24-week data from its Phase III HOPE trial at the American Society of Haematology congress. Voxelotor demonstrated rapid, robust and sustained improvements in haemoglobin levels and red blood cell destruction, which is known as haemolysis, compared to placebo in 154 adolescents.
The results showed that 66% of study participants taking 1500mg of voxelotor achieved a more than one gram per decilitre (g/dl) increase in haemoglobin at 24 weeks. The figure was 33% for those taking the 900mg dose of the drug and 10% for the placebo group. The improvement in haemoglobin levels was recorded from week two and sustained to 24 weeks.
GBT argues that haemoglobin improvement for both of the drug doses demonstrates haemolysis consistent with the inhibition of polymerisation.
Love said: "This data from the Phase 3 HOPE Study, including the clinically meaningful and statistically significant increase in hemoglobin, have been a key element in the discussions with the FDA which led to the agency's agreement with GBT's proposal for voxelotor under the subpart H accelerated approval pathway."