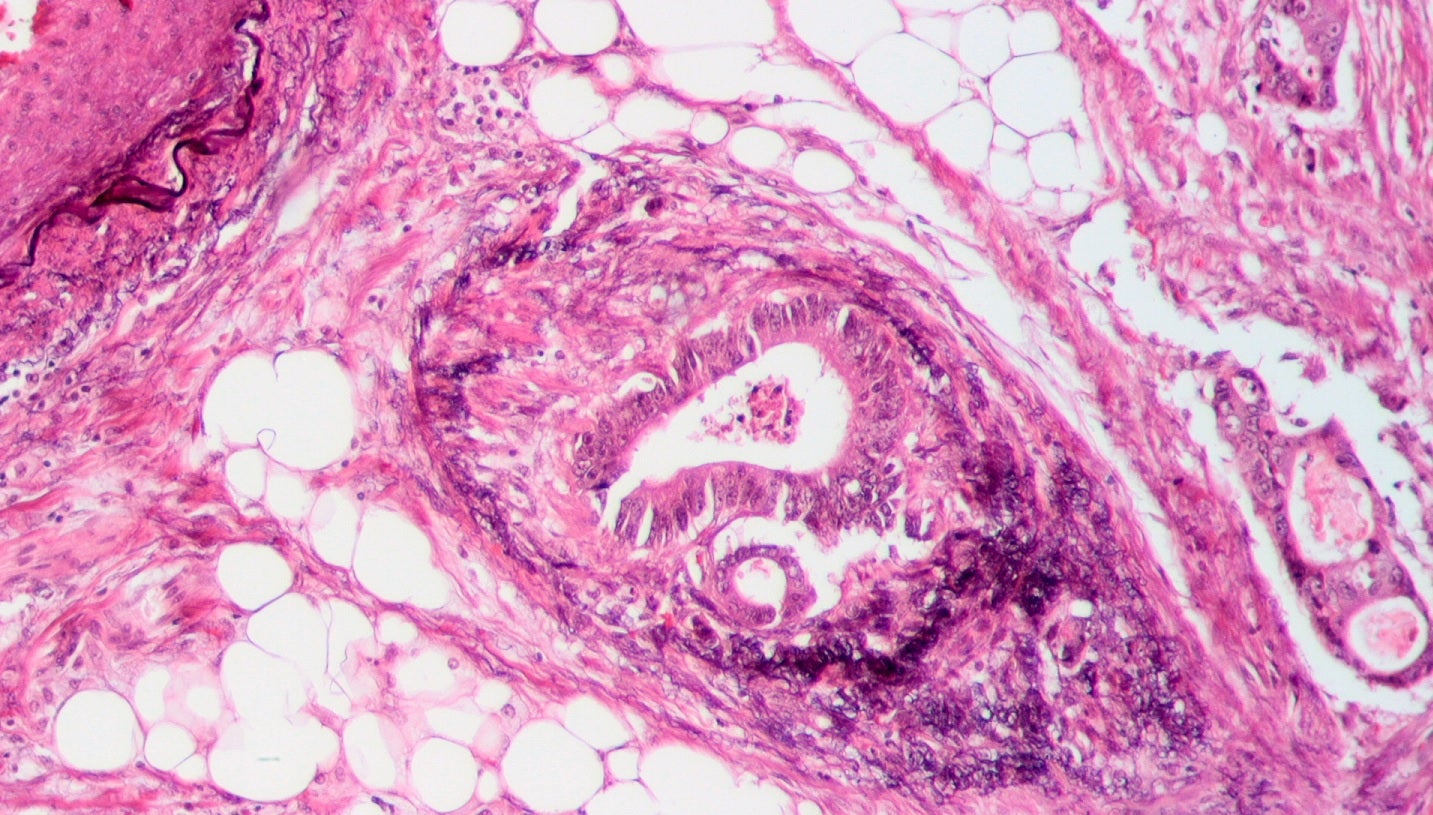 The US Food and Drug Administration (FDA) has granted Fast Track designation for Agenus' combination therapy for the treatment of colorectal cancer.
The FDA awarded the Fast Track status for the investigation of a botensilimab (AGEN1181) and balstilimab (AGEN2034) combination.
The combination therapy has been approved to treat non-microsatellite instability-high (non-MSI-H)/deficient mismatch repair metastatic colorectal cancer patients, with no signs of active liver involvement.
The designation covers patients who are heavily pre-treated and show resistance or intolerance to fluoropyrimidine, irinotecan and oxaliplatin.
It also includes people who have previously received a vascular endothelial growth factor inhibitor, an epidermal growth factor receptor inhibitor and/or a BRAF (v-raf murine sarcoma viral oncogene homolog B1) inhibitor, if indicated.
Agenus chief medical officer Dr Steven O'Day stated: "We are pleased that the FDA has granted Fast Track designation for the combination of botensilimab with balstilimab in patients with non-MSI-H colorectal cancer, recognising the high unmet medical need in this population.
"The Fast Track designation offers important benefits, including the potential eligibility for a Priority Review, and we will be working with the FDA and all key stakeholders to rapidly advance the botensilimab/balstilimab combination in colorectal cancer as well as other solid tumour indications."
The company is currently conducting a randomised, global Phase II trial of the combination of botensilimab and Agenus' PD-1 antibody balstilimab versus standard of care in patients with non-MSI-H colorectal cancer.
A new multifunctional CTLA-4 investigational antibody, botensilimab has been designed for expanding the clinical benefits to cold tumours which did not respond to standard of care or investigational treatments.
In a Phase Ib clinical trial involving more than 350 participants, it showed clinical responses in nine solid tumour cancers either alone or along with balstilimab.