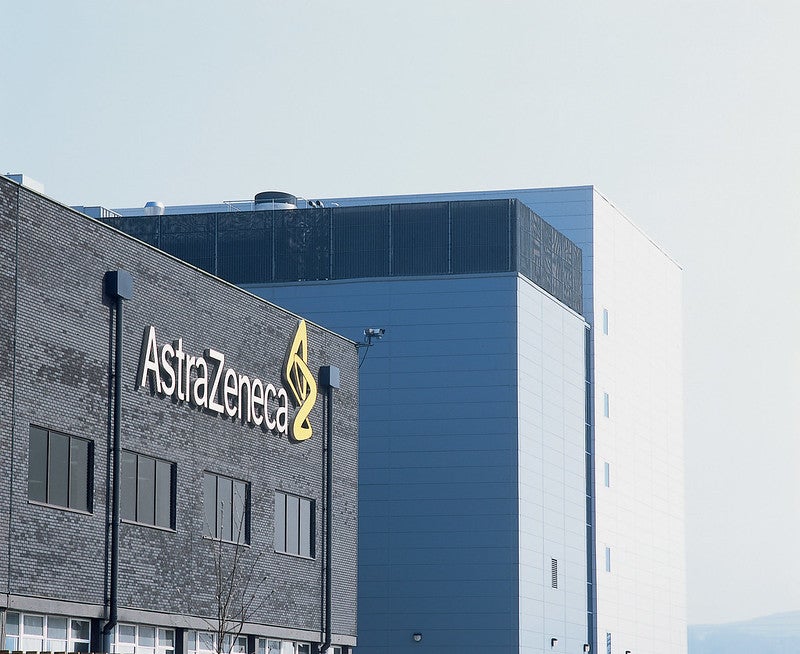 The US Food and Drug Administration (FDA) has approved AstraZeneca's Imfinzi (durvalumab) for first-line treatment of extensive-stage small cell lung cancer (ES-SCLC) in adults.
Imfinzi is indicated for use alongside standard-of-care (SoC) chemotherapies etoposide plus carboplatin or cisplatin (platinum-etoposide).
The drug is a human monoclonal antibody designed to attach to and inhibit PD-L1 from interacting with PD-1 and CD80. This approach targets the tumour's immune-evading methods and releases the block on immune responses.
In various countries, the drug has approval for the curative-intent therapy of unresectable, stage III non-small cell lung cancer (NSCLC) after chemoradiation and advanced bladder cancer treatment.
AstraZeneca Oncology business unit executive vice-president Dave Fredrickson said: "The US approval of Imfinzi brings a new medicine to extensive-stage small cell lung cancer patients in urgent need of new options.
"Imfinzi is the only immunotherapy to show both a significant survival benefit and improved response rate in combination with chemotherapy for these patients, an important step forward in treating this devastating disease."
FDA approval supports positive data from the Phase III CASPIAN clinical trial, where AstraZeneca's drug plus platinum-etoposide led to a statistically significant and clinically meaningful improvement in overall survival (OS) compared to SoC alone.
Furthermore, Imfinzi combination decreased the risk of death by 27%, demonstrating a median OS of 13 months compared to 10.3 months in patients treated with only SoC.
The combination also improved confirmed objective response rate, with a safety and tolerability profile consistent with the known profiles of the individual drugs.
AstraZeneca noted that a second arm involving Imfinzi plus tremelimumab and SoC failed to meet its primary endpoint.
Furthermore, the drug is being evaluated after parallel chemoradiation therapy during the Phase III ADRIATIC trial in limited-stage SCLC patients, with study results expected in 2021.
Imfinzi's secured approval to treat ES-SCLC in Singapore in February and is being reviewed by regulatory agencies in the European Union and Japan.
The company recently obtained Japanese approval for Lokelma to treat hyperkalaemia, characterised by elevated levels of potassium in the blood.