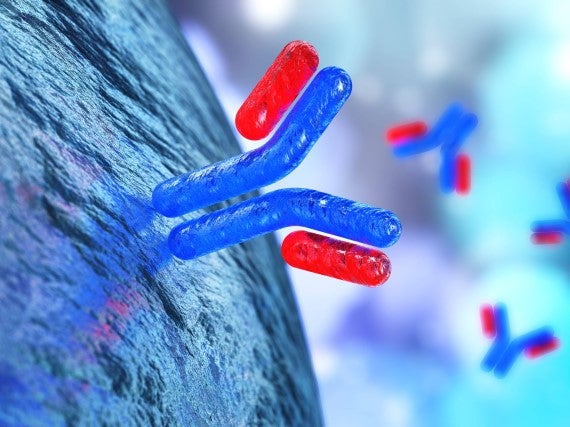 Spanish plasma-derived medicine specialist Grifols has announced that the US Food and Drug Administration (FDA) has approved its Xembify (immune globulin subcutaneous, human- klhw) for patients over two years old with primary immunodeficiencies.
Xembify is a 20% immune globulin solution administered through subcutaneous injection; the indications it has been approved for include congenital agammaglobulinemia, common variable immunodeficiency, X-linked agammaglobulinemia and Wiskott-Aldrich syndrome.
Grifols plans to launch Xembify in the US in the second quarter of this year. It is also seeking approvals in Canada and Europe.
The company's commercial bioscience president Joel Abelson said: "This approval reinforces Grifols' longstanding commitment to patients and healthcare professionals by expanding our product portfolio to better serve individuals with primary immunodeficiencies.
"We are pleased to offer patients living with this challenging chronic disease another important treatment option."
Grifols focuses on producing plasma-derived medicines across the three units of its business. In addition to three FDA approvals across its pharma and medical technology businesses this year, in November 2018, Grifols' immunoglobulin GamaSTAN was approved to treat patients exposed to Hepatitis A and measles.
It is available in the US in two vial sizes – 10ml and 2ml – and is manufactured using a sophisticated chromatography process.
Grifols' North America sales and commercial operations president Bill Zabel said "As a company driven by innovation, we strive to provide the highest quality products possible to our patients.
"This advancement in the GamaSTAN formulation marks an important milestone in Grifols' ongoing R&D efforts, and we are confident that it will continue to be an important treatment option for healthcare providers."
The two other 2019 FDA approval were of Procleix Babesia assay, which detects ribosomal RNA from 4 Babesia species in human blood samples – Babesia is a parasite transmitted to humans by tick bites or blood from infected donors – in February and of its analytics system for pre-blood transfusion compatibility testing in January.