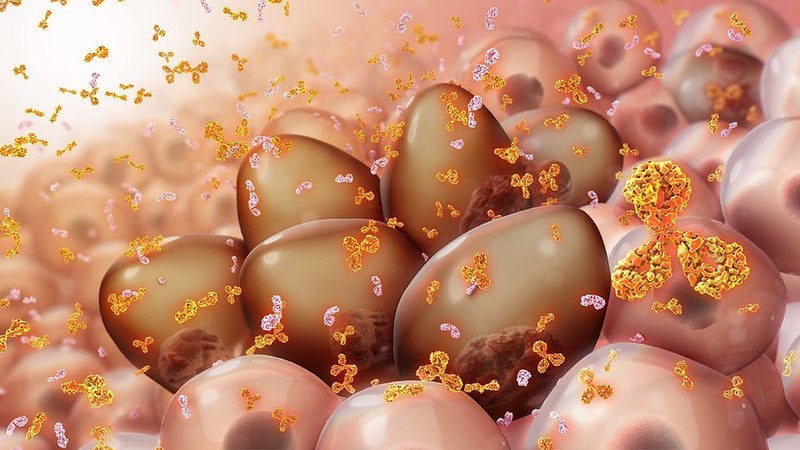 The US Food and Drug Administration (FDA) has awarded accelerated approval to Karyopharm Therapeutics' Xpovio (selinexor) to treat relapsed or refractory multiple myeloma (RRMM) in adults.
Xpovio is an oral, selective nuclear export inhibitor of tumour suppressor, growth regulatory and anti-inflammatory proteins. The drug increases anti-cancer activity within the cell.
The FDA's approval allows the drug to be used in combination with dexamethasone for patients that have received at least four prior therapies and are resistant to certain other treatments.
Accelerated approval is granted to address unmet clinical need based on an endpoint and requires additional trials to confirm a drug's clinical benefit.
Xpovio's approval is based on the 25.3% overall response rate (RR) observed in a subgroup of 83 patients in the pivotal Phase IIb STORM trial.
STORM was a multi-centre, single-arm, open-label trial that involved a total of 122 patients that were previously treated with three or more anti-myeloma regimens. Patients received 80mg Xpovio in combination with 20mg dexamethasone on days one and three of each week.
Meanwhile, ongoing, randomised Phase III study BOSTON is set to serve as the confirmatory trial. This study is assessing selinexor plus Velcade (bortezomib) and low-dose dexamethasone.
Karyopharm Therapeutics founder, president and chief scientific officer Sharon Shacham said: "With today's accelerated approval of XPOVIO by the FDA, patients with heavily pretreated multiple myeloma will now have a new therapeutic option to treat their disease."
The company expects the new drug to be commercially available in the US on or before 10 July this year. According to Reuters, all four Xpovio dosing packages are priced at $22,000 per month.
The European Medicines Agency (EMA) is currently reviewing a marketing authorisation application for selinexor.