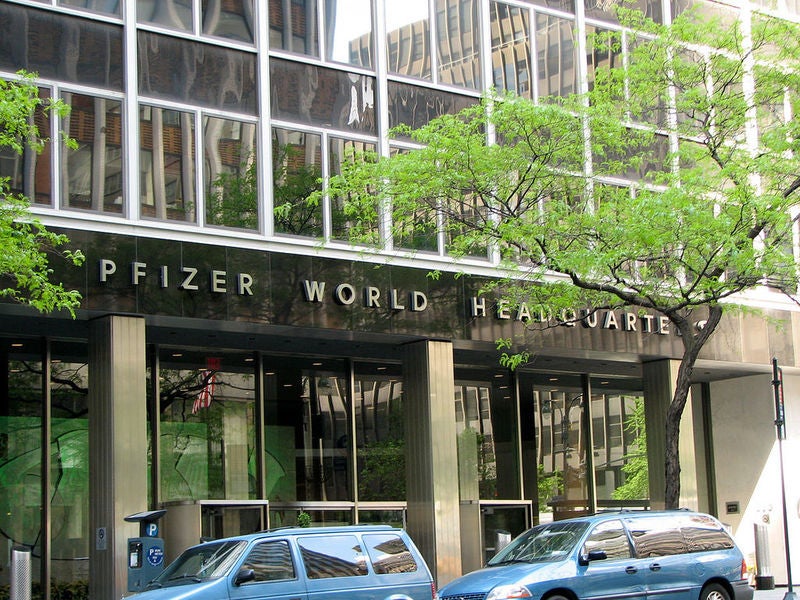 The US Food and Drug Administration (FDA) has approved Pfizer's Vyndaqel (tafamidis meglumine) and Vyndamax (tafamidis) to treat cardiomyopathy caused by transthyretin-mediated amyloidosis (ATTR-CM).
Indicated for use in adults, the therapies are designed to mitigate cardiovascular mortality and cardiovascular-related hospitalisation.
Oral, transthyretin stabilisers, Vyndaqel and Vyndamax are said to be the first FDA-approved drugs for treating ATTR-CM, a rare life-threatening disease.
The recommended treatment dosage is 80mg Vyndaqel once-daily, administered as four 20mg capsules, or 61mg once-daily Vyndamax, which is taken as a single capsule. The medications are not substitutable on a per milligram basis.
"Vyndaqel and Vyndamax are said to be the first FDA-approved drugs for treating ATTR-CM, a rare life-threatening disease."
Pfizer Global Product Development rare disease senior vice-president and chief development officer Brenda Cooperstone said: "Vyndaqel and Vyndamax reduce cardiovascular mortality and the frequency of cardiovascular-related hospital stays in patients with wild-type or hereditary forms of this rare disease, giving them a chance for more time with their loved ones."
The FDA approval comes after a review of results from the Phase III ATTR-ACT study demonstrated a significant decrease in the hierarchical combination of all-cause mortality and cardiovascular-related hospitalisations frequency in patients treated with Vyndaqel, compared to placebo, over 30 months.
Different primary analysis components also showed a 30% and 32% relative decrease in the risk of all-cause mortality and frequency of cardiovascular-related hospitalisation with Vyndaqel and placebo, respectively.
In addition, Pfizer's drug led to significant and consistent therapy effects on functional capacity and health status, compared to placebo. The effects were initially observed at six months and found to sustain through 30 months.
According to the data, nearly 80% of total deaths in both treatment arms were cardiovascular-related. Vyndaqel was observed to be well-tolerated and its safety profile was comparable to that of placebo.
The frequency of adverse events was similar in the study drug and placebo groups, with similar proportions of patients discontinuing due to an adverse event.
Vyndaqel was previously approved in the European Union (EU) to treat transthyretin amyloid polyneuropathy (ATTR-PN) in adults.