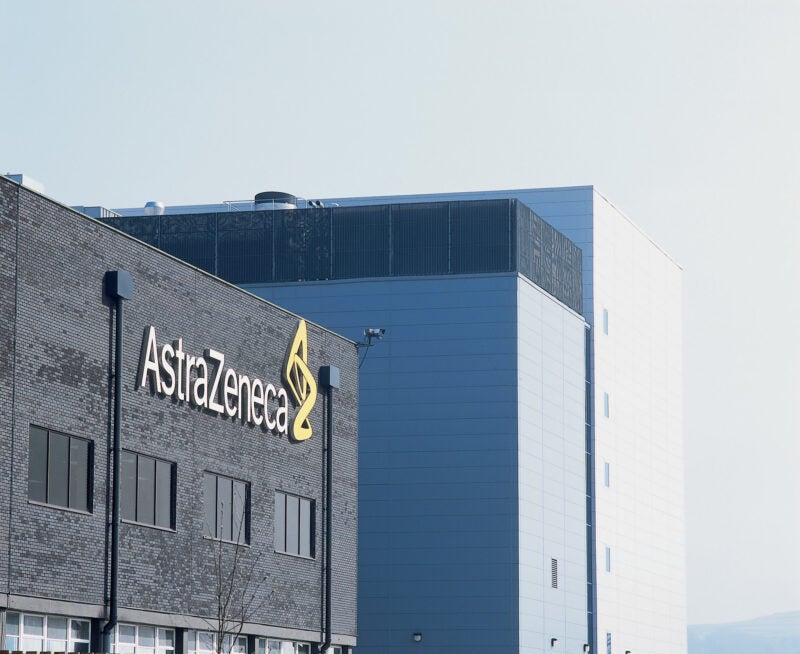 The US Food and Drug Administration (FDA) has granted approval for AstraZeneca's Imfinzi (durvalumab) plus Imjudo (tremelimumab) and platinum-based chemotherapy to treat Stage IV (metastatic) non-small cell lung cancer (NSCLC) in adults.
The approval was based on the findings from the randomised, multicentre, open-label, international Phase III POSEIDON trial.
A 23% decline in mortality risk was reported in patients who received five cycles of Imjudo plus Imfinzi and four cycles of platinum-based chemotherapy versus various chemotherapy options.
At two years, 33% of the subjects who received the combination therapy were alive compared to 22% of the patients who received chemotherapy.
Additionally, the combination therapy led to a decline in disease progression or mortality risk by 28% versus chemotherapy alone.
In the trial, the safety profile of Imjudo plus Imfinzi and chemotherapy combination treatment was in line with each medicine's known profiles without any new safety signals detected.
A human monoclonal antibody (mAb), Imfinzi attaches to the PD-L1 protein and hinders its interaction with the PD-1 and CD80 proteins, preventing the immune-evading strategy of the tumour.
Imjudo (tremelimumab) is also a mAb that acts on the cytotoxic T-lymphocyte-associated protein 4's (CTLA-4) activity.
In October, the FDA approved AstraZeneca's Imjudo plus Imfinzi for treating adults with unresectable hepatocellular carcinoma.
AstraZeneca Oncology Business Unit executive vice-president Dave Fredrickson said: "This approval underscores the importance of delivering novel treatment combinations that extend survival in metastatic non-small cell lung cancer, a complex setting where many patients still face a dismal prognosis.
"This marks the second indication for Imjudo added to Imfinzi in just a few weeks following its approval in unresectable liver cancer, reinforcing the benefits of this new medicine and our commitment to improving patient outcomes in cancer settings with continued unmet need."
At present, the regulatory applications of the company for the treatment combination are under review in Japan and Europe, among others, for this indication.