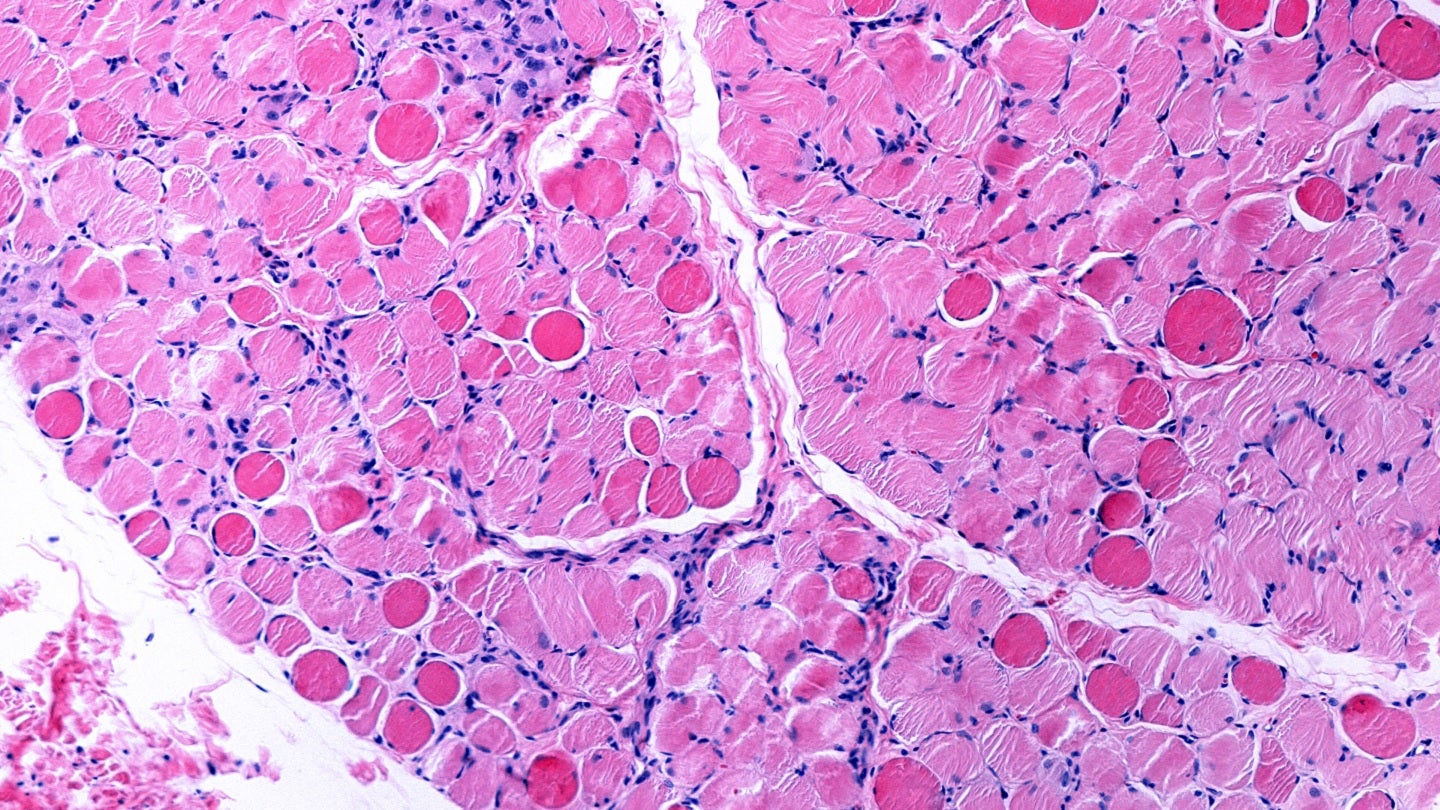 The US Food and Drug Administration (FDA) has granted Fast Track designation for Avidity Biosciences' AOC 1044 to treat people with Duchenne muscular dystrophy (DMD) mutations amenable to exon 44 skipping (DMD44).
AOC 1044 has been designed for delivering phosphorodiamidate morpholino oligomers (PMOs) to skeletal muscle and heart tissue to specifically skip exon 44 of the dystrophin gene, to enable the production of dystrophin in DMD patients.
AOC 1044 comprises a monoclonal antibody that binds to the transferrin receptor 1 (TfR1) conjugated with exon 44-targeting PMOs.
OC 1044 is being evaluated in a placebo-controlled, randomised, double-blind Phase I/II EXPLORE44 clinical trial to treat DMD44 patients.
The trial has been designed for assessing the pharmacokinetics, tolerability, safety and pharmacodynamic effects of single and multiple ascending AOC 1044 doses given intravenously.
A total of 40 healthy volunteers and 24 DMD44 patients aged between seven and 27 years are expected to be recruited for the trial.
The company intends to reveal data from the trial's healthy volunteer portion in the second half of 2023.
Avidity Biosciences chief medical officer Steve Hughes stated: "It is very encouraging to receive FDA Fast Track designation as it further validates the potential of AOC 1044 to target the underlying cause of DMD44 and the importance of bringing people living with this devastating disease an effective treatment option.
"This recognition also means that now all three of our clinical-stage programmes have Fast Track status, further reinforcing our efforts to make a profound difference in people's lives.
"We will continue to work closely with the FDA as we advance AOC 1044 and look forward to the anticipated data readout from the healthy volunteer portion of our Phase I/II EXPLORE44 clinical trial later this year."