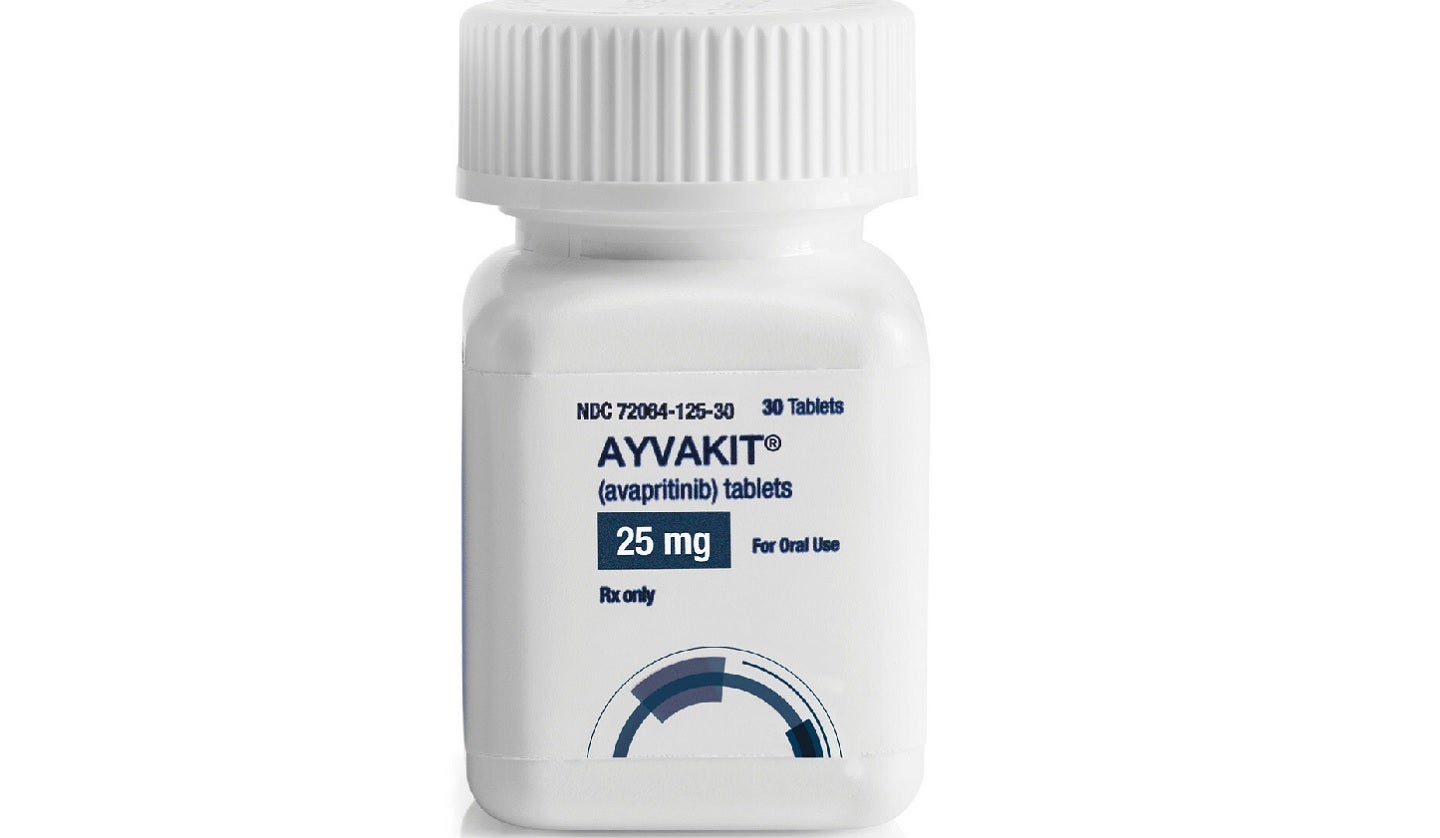 The US Food and Drug Administration (FDA) has granted approval for Blueprint Medicines' Ayvakit (avapritinib) as the first and only treatment for indolent systemic mastocytosis (ISM) in adult patients.
The precision therapy has been designed for potently and selectively inhibiting KIT D816V, which is the main underlying driver of the disease.
It received FDA approval to treat ISM, advanced SM, including SM with an associated haematological neoplasm (SM-AHN) and mast cell leukemia (MCL), and aggressive SM (ASM).
The therapy has also been approved for the treatment of unresectable or metastatic gastrointestinal stromal tumour (GIST) harbouring a platelet-derived growth factor receptor alpha (PDGFRA) exon 18 mutation, including PDGFRA D842V mutations, in adult patients.
Blueprint Medicines chief medical officer Becker Hewes stated: "Ayvakit is the first and only medicine approved by the FDA to treat indolent systemic mastocytosis, marking a shift in the treatment paradigm from supportive care to disease-modifying therapy.
"In addition, Ayvakit is the only treatment approved across the spectrum of indolent and advanced systemic mastocytosis.
"With a broad indication for indolent systemic mastocytosis and a strong label, we are now engaging healthcare providers to redefine what it means for their patients to be well-controlled, as well as activating the patient community to seek out optimal care and treatment."
The regulatory approval was based on the data obtained from the placebo-controlled, double-blind PIONEER trial.
Ayvakit showed improvements in disease symptoms and measures of mast cell burden compared to placebo.
Dizziness, flushing, eye oedema and peripheral oedema are the most common adverse reactions for Ayvakit.
The company is now offering Ayvakit at a recommended 25mg once-a-day dose for adults with ISM.