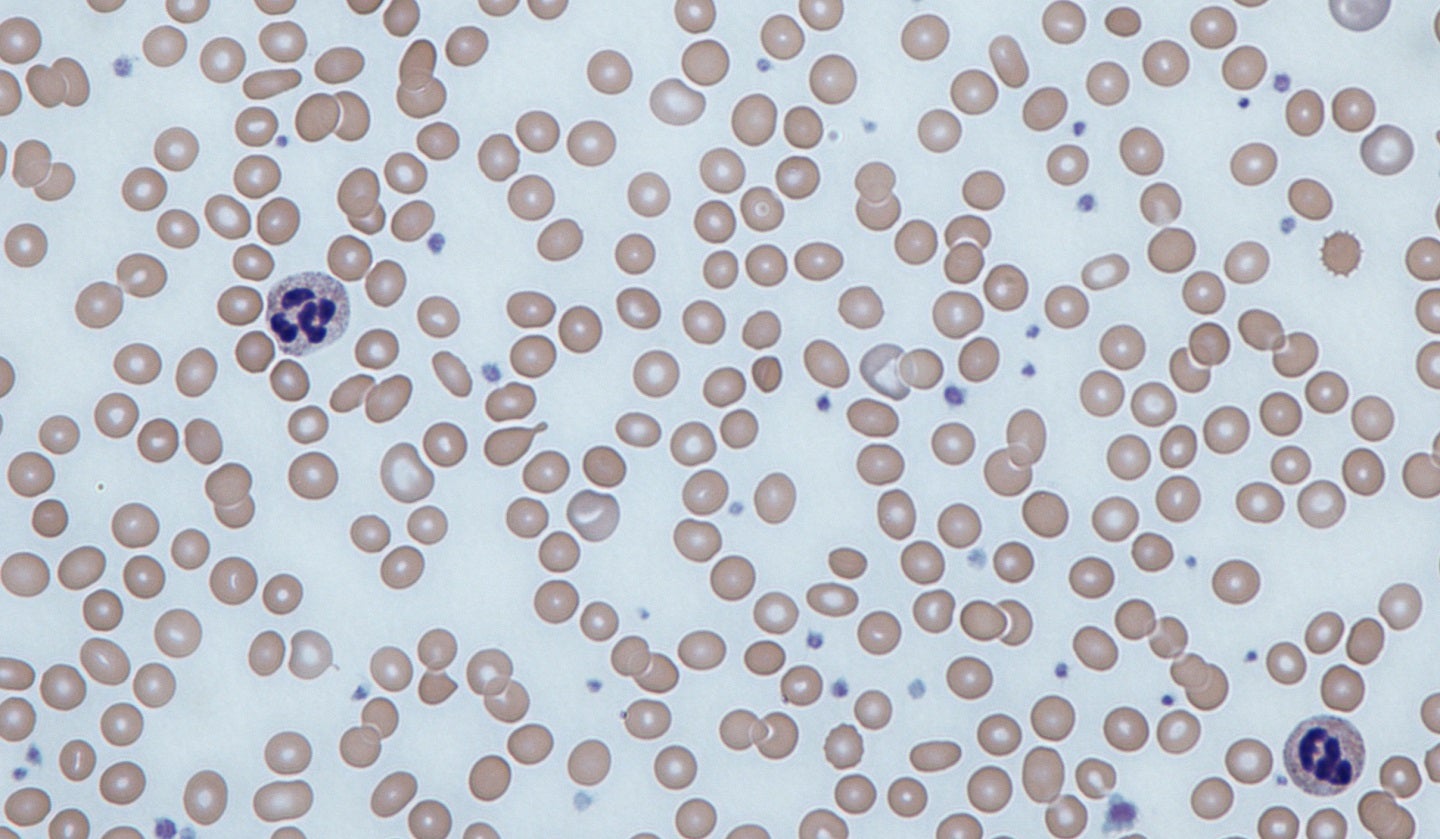 The US Food and Drug Administration (FDA) has accepted the supplemental biologics licence application submitted by Bristol Myers Squibb for Reblozyl (luspatercept-aamt) as a first-line treatment of anaemia in adults with lower-risk myelodysplastic syndromes (MDS).
The regulatory body has also granted priority review to the application and set 28 August 2023 as a target date for the prescription drug user fee act (PDUFA).
The European Medicines Agency (EMA) has also validated the Type II variation application for Reblozyl.
Both applications are based on data from the Phase III COMMANDS trial assessing Reblozyl against epoetin alfa to treat anaemia in adults with very low, low or intermediate-risk MDS, who need RBC transfusions and are not previously exposed to erythropoiesis-stimulating agents (ESA-naïve).
Results from the open-label randomised trial showed improvement in red blood cell transfusion independence (RBC-TI) for above or below 12 weeks with simultaneous haemoglobin (Hb) increase in the first-line treatment of these patients.
Safety data in the trial were found to be in line with the safety profile of Reblozyl to treat anaemia in adults with low-risk MDS who need regular RBC transfusions, as reported in earlier clinical trials and in the post-marketing setting.
Bristol Myers Squibb haematology development senior vice-president Noah Berkowitz stated: "Initial treatment options for very low to intermediate-risk myelodysplastic syndromes, including erythropoiesis-stimulating agents, can alleviate anaemia in some patients, but others will either not respond or become resistant to therapy, and additional therapy options have remained urgently needed.
"Results from the COMMANDS study showed Reblozyl significantly improved transfusion independence and elevated haemoglobin compared to ESA therapy epoetin alfa."