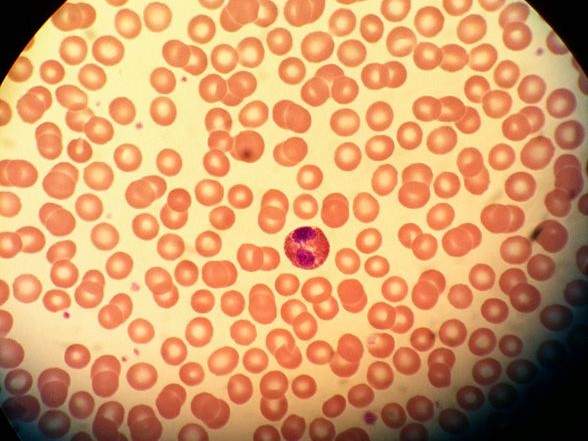 The US Food and Drug Administration (FDA) has approved Dova Pharmaceuticals' Doptelet drug for patients with thrombocytopenia, a reduction in the number of platelets in the blood, who are scheduled to undergo a medical or dental procedure. This is the first drug the FDA has approved for this use.
Thrombocytopenia is a common complication of chronic liver disease and it causes a higher risk of bleeding after diagnostic or therapeutic procedures. The previous solution to preventing bleeding was to give patients platelet infusions.
Dova undertook two double-blind, randomised, placebo-controlled Phase 3 trials of Doptelet, studying 435 patients with chronic liver disease and severe thrombocytopenia who were scheduled to undergo a procedure before which they would normally require a platelet infusion.
The results met all of the primary and second endpoints, with both dose levels of Doptelet proving it was more successful than the placebo at increasing platelet counts and reducing the number of patients requiring platelet transfusions or any rescue therapy on the day of the scheduled procedure or up to seven days following the procedure.
Doptelet is a thrombopoietin (TPO) receptor agonist designed to mimic the effect of TPO, which regulates normal platelet production, by triggering the production of platelets.
Dova president and CEO Alex Sapir said: "Doptelet is the first orally administered treatment option for patients with chronic liver disease, allowing the majority of patients to avoid a platelet transfusion prior to a procedure by increasing platelet counts to the target level of greater or equal to 50,000 per microliter."
Richard Pazdur, acting director of the office of hematology and oncology products in the FDA's Center for Drug Evaluation and Research , said: "Patients with chronic liver disease who have low platelet counts and require a procedure are at increased risk of bleeding. Doptelet was demonstrated to safely increase the platelet count. This drug may decrease or eliminate the need for platelet transfusions, which are associated with risk of infection and other adverse reactions."
Dova plans to launch Doptelet in the US from June 2018 and pricing will be announced at the time of availability.