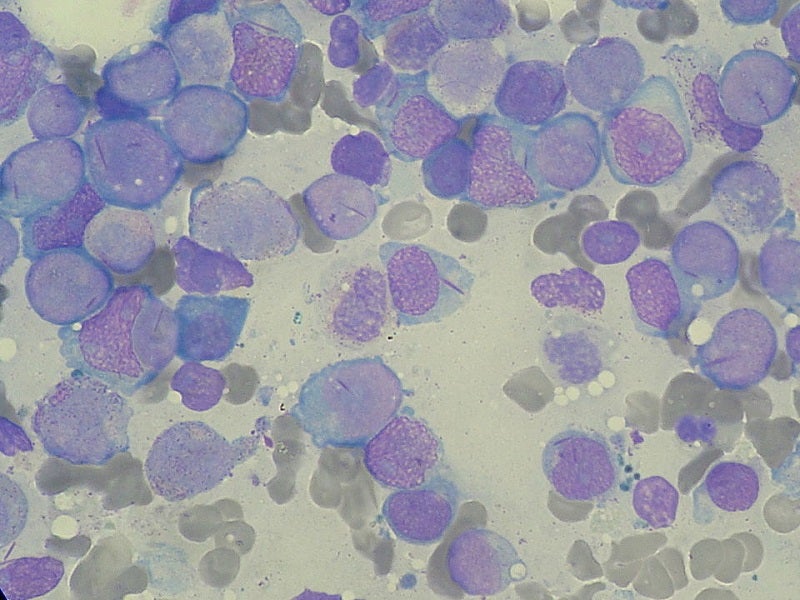 The US Food and Drug Administration (FDA) has granted approval for Ellipses Pharma's investigational new drug (IND) application for EP0042 to treat acute myeloid leukaemia (AML).
The dual FLT-3 and Aurora kinase inhibitor EP0042 is being developed to treat AML patients who have developed FLT3 inhibitor resistance.
Ellipses Pharma stated that the dual FLT3 inhibition and Aurora kinase demonstrated to overcome the acquired resistance to selectively inhibit FLT3 in vitro and in vivo.
According to the company, approximately one-third of AML patients are diagnosed with FLT3 mutations related to a higher relapse risk and poor clinical outcomes.
The FDA IND clearance allows the company to expand its ongoing first-in-human Phase I/II clinical trial of EP0042.
This will enable the addition of US trial sites, as well as the recruitment of eligible patients in the country to the trial.
Ellipses Pharma CEO and founder Dr Rajan Jethwa said: "This FDA approval of EP0042's Investigational New Drug application allows us to open additional trial sites in the world's foremost pharmaceutical market.
"This will help us in achieving our strategic goal of bringing potential new treatment options to patients in need at unprecedented speed whilst also allowing us to engage with key industry and academic partners.
"The data we presented in December at ASH, one of the leading conferences in our sector, demonstrated the potential of EP0042, and as a team, we are now focused on doing all we can to progress this potential towards reality."
The company intends to continue the evaluation of EP0042 as a single agent, as well as in combination with established standard treatments, once recommended Phase II dose is confirmed.
Preliminary data from this ongoing study showed that EP0042 had acceptable tolerability and safety, along with prolonged disease control in many heavily pre-treated study participants.